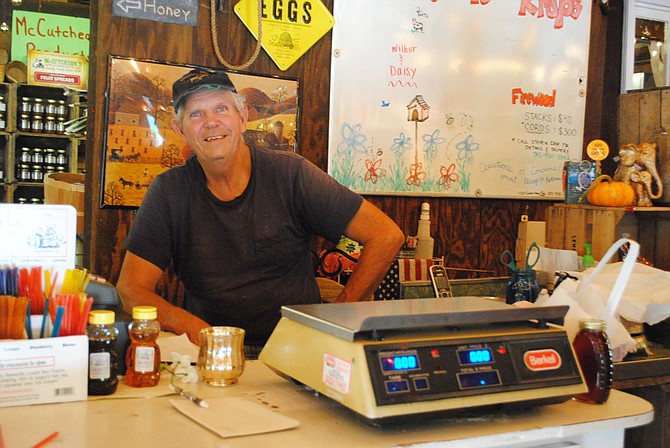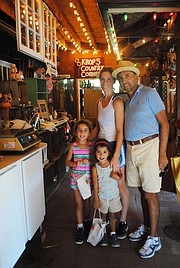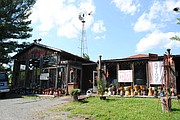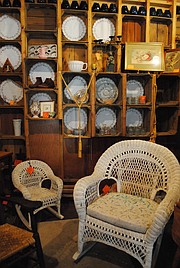 One of the many benefits of Great Falls is the good amount of small businesses: You can find a number of great products that are sold with a smile. Krop's Crops, located at 11110 Georgetown Pike, is one of those businesses. They are known to sell produce and seasonal plants, but some may not know that they sell antiques as well. They are open from 10 a.m. to 6 p.m. daily.
A number of areas in the shop offer a collection of vintage, antique and shabby chic items that include furniture, artwork, jewelry and more. Multiple vendors display their own unique items within the corners of the building. The French Hen, Wendy's Window and the Tangled Web are just a few of the collections presented.

The antique shop started as a Saturday flea market in spring 2016. After a few flea markets, they decided to start selling items all year long for patrons to visit on more days. The American-classic antiques offer a large variety of items that are available to customers who want one of-a-kind pieces to add to their home décor.
Krop's Crops started in 1986 as a Christmas tree farm and produce stand by Larry Krop and his late wife, Pauline. Now, the business still sells locally grown produce of tomatoes, red onions, white onions, peaches and more. Locally made jams, marmalades and honey from Maryland and Virginia can be purchased as well.
"I like being here because most of the patrons have been here for 30 years or up to that long. I see a lot of faces that know me by my first name. That's what makes it fun," owner and manager, Larry Krop said.

Krop's Crops will start selling pumpkins at the beginning of October this season and will give patrons the chance to choose from a variety of shapes and sizes in the patch or in the shop. The family fun includes hayrides for $3 per person and campfires for $10 per person. Children also have the chance to feed the friendly goats located next to the main building. A variety of apples from Winchester and fresh-pressed cider are sold inside the shop as well.
Christmas trees will begin selling Friday, Nov. 24, after Thanksgiving. The choices include trees of Noble, Fraser, Douglas, White Pine and more. Customers can either cut down their own tree or pick one from the pre-cut options. Poinsettias, wreaths, firewood, tree stands and holiday decorations will be sold inside the shop.
To book an event at Krop's Crops, contact Lauri Krop at lkrop@hotmail.com. For more information about Krop's Antique Center, visit www.kropsantiquecenter.com.