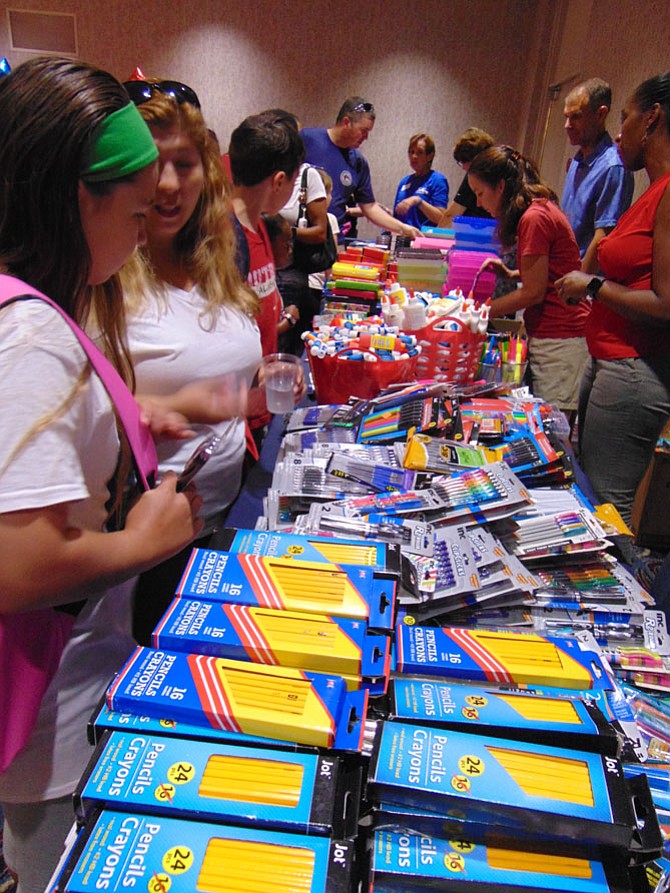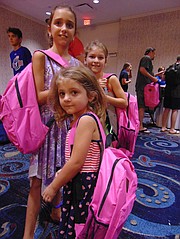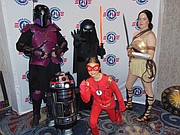 About 750 local military families received backpacks and school supplies as part of the Back-to-School Brigade, part of Operation Homefront, at the Springfield Hilton Hotel on Saturday, Aug. 19, in Springfield. It's part of a nationwide event that gives 300,000 school backpacks to students across the country.
Children who belong to military installations like Fort Belvoir and Quantico who are in elementary, middle, and high school could select a colorful backpack stuffed with about 12 items ranging from paper to color pencils, pens, rulers, scissors, etc.
"We do understand that it costs a lot of money now to get these school supplies and we're providing these backpacks to take the stress off of these families who are serving our nation," said Ashley Baxter, area manager of Operation Homefront.
She added, "It's a nationwide event and we are giving military family members the essentials they need for having a successful school year."
"We did this program last year and it was a huge benefit to our girls," said Kristen Schoeneck of Fort Belvoir. "We have five, almost six girls and it provides school supplies to us. We might not be able to afford it otherwise or maybe not be able to get all the things they necessarily need, so it's a huge help."
Of the 750 people who attended, the range of recipients includes families of military officers, National Guard, enlisted, active and inactive reserves.