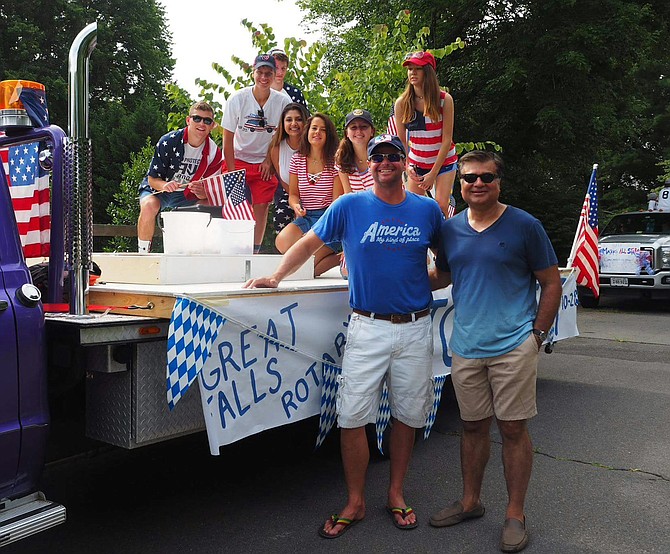 Great Falls Rotary is part of the oldest service organization in the country, tracing its origins to the original founding of Rotary in 1905. Today there are over 1.2 million members, 30,400 clubs in over 200 countries all united with a simple mission – "Service Above Self." Since the founding, the Great Falls club has worked on multiple local, national, and even international projects. In addition, their Rotary Youth Interact program has been a valuable asset to the club and provides young men and women an opportunity to get involved with multiple projects throughout the year as well.

The Great Falls Rotary club meets weekly for breakfast from 7:30 to 8:30 a.m. at River Bend Golf and Country Club in Great Falls. Each meeting features various guest speakers throughout the year. Their first guest speaker six years ago at the inaugural meeting was Supreme Court Justice Antonin Scalia. Since that time they have heard from local artists, authors, activists, entrepreneurs, state and county officials, Congressmen and even Presidential candidates.
The recently elected president of the Great Falls Rotary, Vishal Chawla, sums it up best: "Great Falls Rotary Club is now six years strong. We are a friendly group of approximately 55 members that is non-political, non-religious and whose members come from a wide range of occupations. Like all Rotary Clubs, we aim to serve the community (locally, nationally and internationally) and to have some fun."

The Great Falls Rotary always welcomes inquiries from like-minded people who want to "give back" and be involved in community. If you would like to know more about what they do, attend one of their weekly breakfast meetings or one of monthly happy hours. The friendships and camaraderie that's grown over the years through this club is reflected in the many service projects they undertake and the multiple causes they support each and every year, as a team. Visit portal.clubrunner.ca/8198 for additional information.