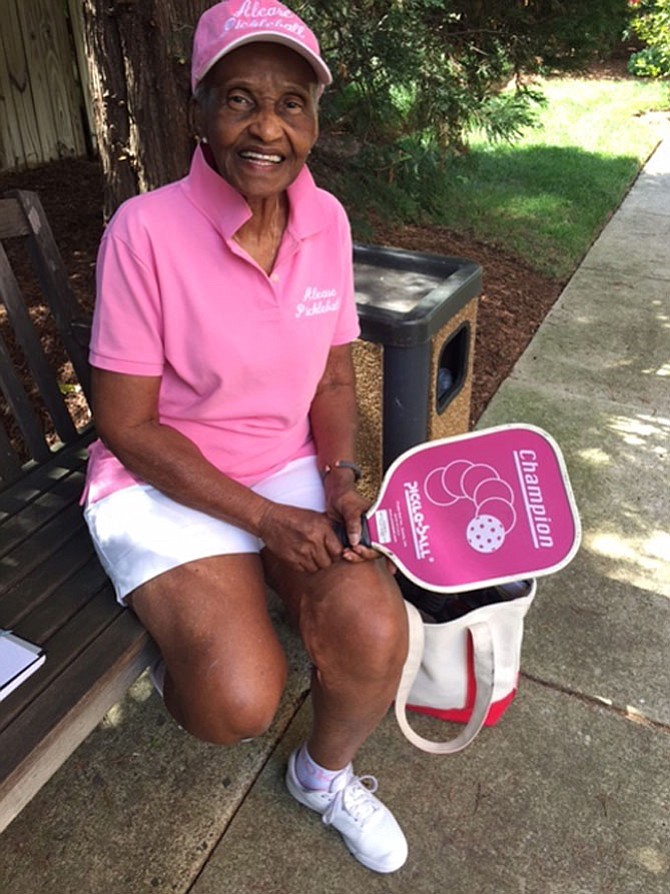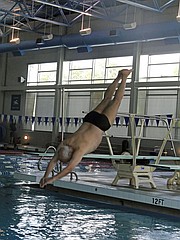 You don't have to travel to another country to find the Olympics. The Northern Virginia Senior Olympics (NVSO) is set to begin on Sept. 9 and continue until Sept. 20. And the best news is that anyone who turns 50 this year can participate in any of 70 different events.
EIGHTY-FOUR YEAR OLD Alease Brooks from Arlington says she competed in 13 different events last year including running, long jump, javelin, three pickleball events and bowling. This year she has registered for the same 13 events. She says she started in Senior Olympics with walking 14 years ago because she walked anyway and has competed every year since. "Except last year about this time I broke my foot and the doctor said I would be in a cast for six months. I told him I couldn't do that. After a month I told him I got to be in the Olympics and he said, 'let me see how you're 'walkin'.' Then he told me to do what I wanted to do. No one could believe it."
"My favorite sport is pickleball. Now I do singles, doubles and mixed. The first year I just tried singles because I figured out if I lost I'd just have me to be upset with. " Brooks said, "This year I'm buying a new pickleball racquet to psyche myself up."
Brooks is sporting a pink pickleball shirt with matching hat. She said, "My kids buy me these T-shirts with my name on it. I mix up the colors." She has a son in Austin and three daughters plus five grandchildren who live in Arlington, Reston and Maryland. "My grandchildren don't miss. They encourage me." She recalls one event on a Saturday where all of her children came with their friends and the grandchildren, too. "They called them my cheerleading group."
Why the Senior Olympics? "Well, I'm one of those people who like to keep busy. I don't give up, and I can't keep still. I want to grow old gracefully. And," she said, "As you grow older you can still dream, and dream big." She has a long-time interest in sports since her career as a physical education and health teacher in Los Angeles.
Some participants have competed for years, others have returned to a high school or college sport and others have taken up a sport for the first time in their 70s. And as Brooks said, "The nice thing is you see people you haven't seen since last year and you're laughin' and talkin'."
The games are held in 26 community centers, parks, high schools and other locations across Northern Virginia including Claude Moore Recreation Center, Thomas Jefferson Community Center, Falls Church High School, Fairlington Community Center, Fairfax Senior Center-Green Acres, and Bowl America Shirley. Participants can register online until Sept. 2. However, there is no on-site registration. For a complete list of events or to register contact www.nvso@us. Basic registration is $13 with $1 for each additional event with a few exceptions.
The NVSO began in 1982 with about 80 people competing. Last year there were more than 900 participants competing in events ranging from tennis, track, nineball pool, rapid chess, softball throw, swimming and diving, golf, yo-yo, cornhole toss and the fast-growing pickleball.
Media contact Rob Paine stresses they still need volunteers at a number of their venues. He says it takes more than 100 volunteers to make the Senior Olympics work smoothly. Those interested in volunteering should contact RSVP Northern Virginia at 703-403-5360 or email rsvp@volunteerfairfax.org.