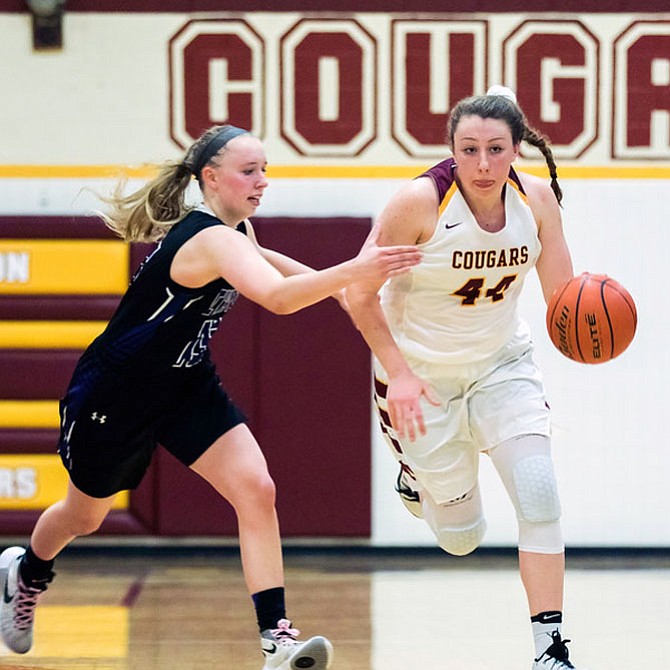 The Chantilly and Oakton girls' varsity basketball teams battled each other for first place in the conference on Feb. 3 with Oakton triumphant 53-51.
Oakton would open the 1st quarter with an early 14-11 advantage.
In the 2nd quarter the Chargers would outscore the Cougars 10-7, to knot things up at halftime at 21.
Although the Cougars would allow 16 points in the 3rd quarter they would score 20 points to take a 41-37 advantage going into the 4th quarter.
The 4th quarter saw the Chargers score 14 and hold the home team Cougars to 12, but any chance of a Charger upset was extinguished by the Cougar trio of Delaney Connolly, Maddie Royle and Kaitlyn Fee. The trio combined to score 45 of Oakton's 53 points, led by Connolly's 19 points.
With the 53-51 win, Oakton improved to (19-2) (7-2) and will host Centreville in their regular season finale on Feb. 7.
Chantilly falls to (15-4) (6-3). The Chargers were led by Mary Clougherty's 27. Hannah Reeves added 9 points and Claire Roberts added 7. Chantilly will play at Westfield on Feb. 7 in their finale.