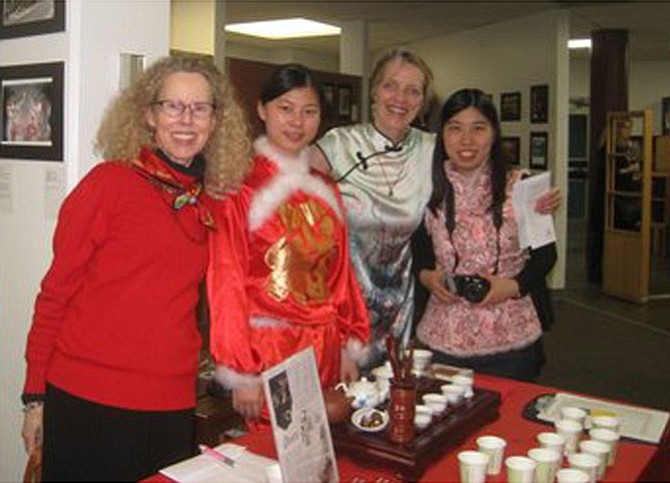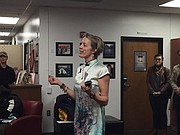 Just in time for the Chinese New Year, the Alexandria Campus Library in partnership with the Confucius Institute at George Mason University opened a photography exhibit titled "China in My Eyes" on Feb. 1. Seventy photographs captured by 28 photographers take viewers on a journey through China, displaying scenes from the everyday life of ordinary Chinese citizens while capturing an array of emotions and experiences.
After NOVA's Associate Dean Matt Todd, Lucia Claster, deputy director of the Confucius Institute, and Dr. Monika Hoffarth-Zelloe, curator of the exhibit,delivered welcoming remarks, the guests were invited to sample Chinese tea and snacks while viewing the exhibit. Almost 100 students, faculty, friends of the Confucius Institute, friends of the Library and community patrons attended the event. Several of the photographers, ranging from Mason students, faculty, staff and local residents, were present at the grand opening and offered personal insights into the significance of their photographs.
Natascha Zelloe, a college student and native of Alexandria, said she wanted to capture the simplicity of daily Chinese life in her photographs.
The exhibit also promotes the library's wide collection of materials on Chinese culture, art, history and language and remains on display through March 6.