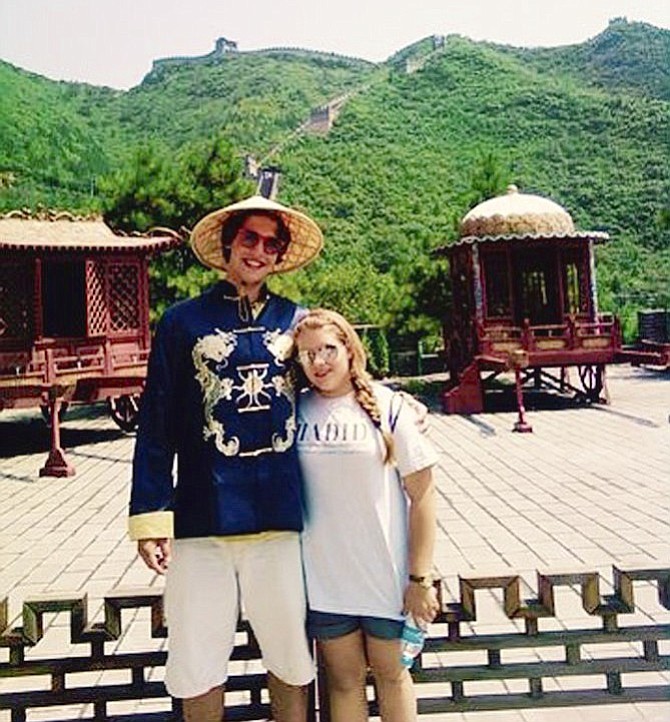 "Building a bridge to China" has been the continuous motto of two Alexandria residents, siblings Alexander and Natascha Zelloe, who are participating in the recently opened "China In My Eyes" photography exhibition at the Barrett Library.

Viewers go on a journey through China via 70 photographs, captured by a myriad of photographers, including students, local residents, retired professionals and faculty members from George Mason University. The original idea for this exhibit goes back to Prof. Jing Wang, a former professor at the Confucius Institute at George Mason, with the goal to offer Americans a window into the world of China today.
Alexander and Natascha Zelloe had their eyes opened to China after participating in summer trips to China organized and funded by the Confucius Institute. Both took photographs during these journeys, which had life-changing impacts on the siblings, who both speak Mandarin now. Alexander Zelloe has returned to China six times since then, studied travel and tourism, and just graduated with an MBA in business analytics from Virginia Tech. I
Natascha Zelloe has studied fashion and business at Mary Washington and will move to Milan, Italy, later this year, for her Master's in business/brand management and focusing on variances in cultural consumer preferences.
At the opening ceremony on May 20, Natascha Zelloe explained that the photo exhibit creates an authentic image of daily life in China and offers great possibilities to learn more about the ancient culture and the modern transformation of this diverse country. "Most pictures display scenes from the everyday life of ordinary Chinese citizens", she said, "captured through the eyes of the local photographers." The exhibit will be open through June 24. Complementary student guides are available.