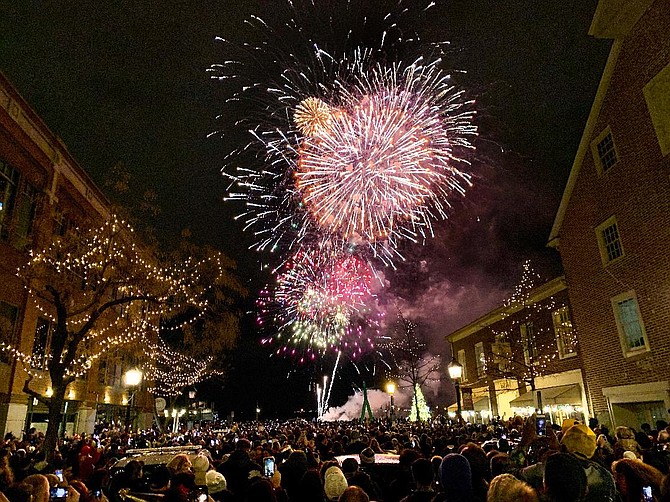 Thousands of revelers descended on Alexandria to ring in the New Year as a midnight fireworks display ushered in 2020 to conclude the 25th anniversary celebration of First Night Alexandria.
More than 100 performances took place at 20 venues, with live music and dancing along what First Night executive director Marilyn Patterson has dubbed the city's "Melodious Mile" – King Street from the river to the George Washington National Masonic Memorial.
Patterson, in her second year as executive director of the First Night festivities, last year implemented new events such as the Kids Karnival, which again took place from 6-9 p.m. at three recreation centers across the city: William Ramsey, Charles Houston and Mount Vernon.
The First Night concept was launched in Boston in 1975. While hundreds of First Night events across the country have disappeared since that time, First Night Alexandria has continued to grow and thrive, becoming one of the largest and most successful events in the region while adhering to the original concept of charging one price for an array of family-friendly entertainment.
visit www.firstnightalexandria.org.