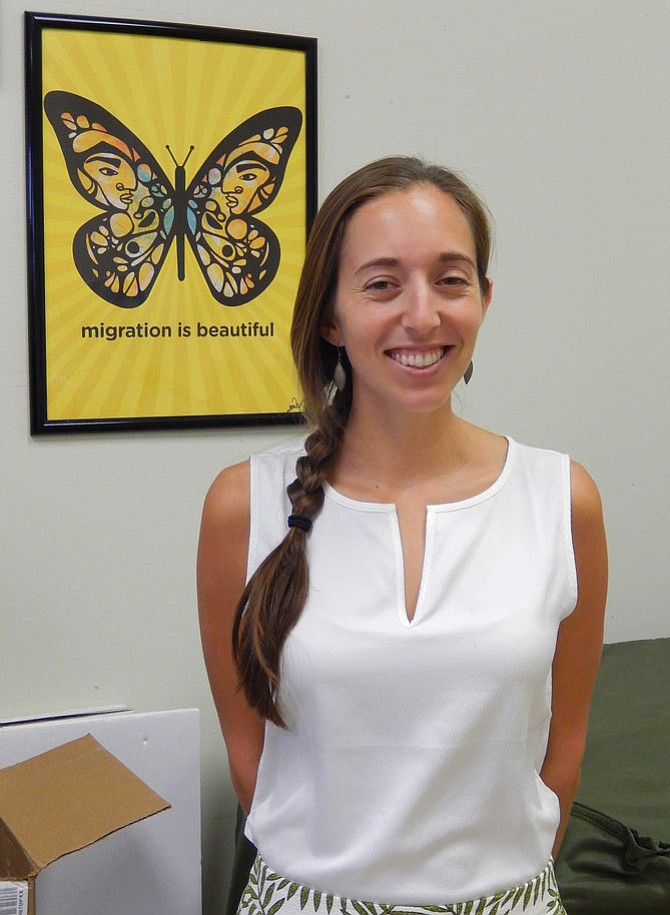 Centreville — Although originally from Kauai, Hawaii, Jasmine Blaine is fluent in Spanish. And that's a good thing since, as the director of the Centreville Labor Resource Center (CLRC) — helping connect day laborers with jobs — she works mainly with Spanish-speaking immigrants.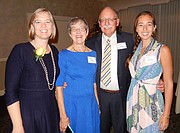 "I love being able to practice it at work and communicate with people on a whole, different level," she said. "It's very rewarding. I'm able to understand the workers' mentality, problems, expectations, personal histories, etc., and that's important to know their [job] preferences and needs."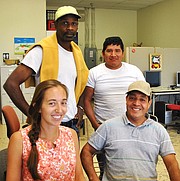 Blaine holds a Master's in Public Administration from Bowling Green State University in Ohio. "This school had hands-on training doing service projects with nonprofits," she said. "So we got to actually practice what we were learning."
She also obtained experience during her 2011-2014 stint in the Peace Corps in Panama as a sustainable-agriculture volunteer. There she learned firsthand the difficulties faced by low-income individuals and their families. She traveled throughout Central America, too.
"I felt connected to the farmworker populations and learned about Fair Trade coffee and its effect on the farmers," said Blaine. "My significant other and I even participated in the coffee harvest, and it brought us a new appreciation of how hard and exhausting manual labor is."
Then, after receiving her Master's, she searched for a job and learned about the Centreville Immigration Forum (CIF) that runs the daily operations of the CLRC. She also discovered that the CLRC needed someone to replace its former director, Molly Maddra-Santiago, after she found a new position elsewhere. "I saw them as being another group of workers in need of protection, employment opportunities, skills training and general community integration and development," said Blaine.
Every day, she said, "Someone comes in with immigration questions or help with English classes, transportation or health issues. So I'm always looking for resources and ways to connect the workers with other organizations."
Blaine began her new job in August and, she said, "I was both eager and nervous to come here. It's a bigger city than I'd lived in before, but I was excited for the opportunity and knew all the potential that exists within a small nonprofit. And everyone — including staff and volunteers — was so kind and welcoming when I came to interview, I knew it was the kind of atmosphere I'd thrive in."
"Jasmine is an incredible manager and organizer with a passion for building new opportunities for immigrants," said CIF President Alice Foltz. "She encourages leadership in the community, and she helps us understand and evaluate the projects with beautiful reports."
"As we prepare to move to a new home down the street, near Colombia College, she's giving us a vision for making it special," continued Foltz. "We'll be moving to 5944 Centreville Crest Lane by Feb.1. The new space is provided by A.J. Dwoskin, who has generously provided space for the Labor Resource Center since its opening in December 2011."
Noting that the center has "wonderful members" and many chances for growth, Blaine said, "I really want to increase employment opportunities. One way is by maintaining the relationships we have so our current employers recommend us to others.
"So, for example, I'd like the employers to call and tell us when a worker has done an especially good job so we can thank that worker and recognize him as an employee of the month. That would improve his self-esteem and work ethic so he'll continue to put that effort into his work — which, in the long run, benefits him, the center and the employers."
Blaine also wants the workers to let her know when employers have paid and treated them well and they had a particularly positive experience. That way, she said, "The center can tell the employers how much we appreciate them. And that will maintain and expand these relationships, as well."
The CLRC has 200 workers total, 80-90 percent of them men, and many are married. So Blaine started a women's group for the immigrant women who may want jobs, too, or just wish to improve their English skills and literacy. "We're partnering with the Centreville Regional Library so they and their children and/or husbands can go there together to improve their English," she said.
The center is also partnering with local banks to provide financial literacy for the workers. Currently, nearly all the employers pay the workers in cash. But, said Blaine, "That limits our ability to reach out to subcontractors and businesses who could be potential employers, but pay by check."
So to encourage workers to accept checks — and thereby have more employment opportunities — in October, the CLRC held a banking week with various banks. "The main problem is a lack of trust in the workers' home countries between them and the banking system," said Blaine. "We needed to overcome that."
The banks held a breakfast to talk casually with the workers about banking and the importance of having a checking account. They also answered workers' questions and all the representatives were bilingual. Then one of the CLRC volunteers compared the banks with the individual workers to help them decide which bank would be best for them.
As for Blaine's leadership style, she believes in collaboration, considering both employer and worker needs. But, she stressed, "Our projects will be community driven. And we've just hired a bilingual, community organizer to help develop all our projects and get more people excited about coming to the center and building a strong community."
She said the center has wonderful volunteers that help with many things, but there aren't enough hours in the day to get everything done. But she loves interacting with the workers and, when new people come to the center, "I like seeing their eyes light up when I tell them all we have to offer," said Blaine. "It's also great seeing older CLRC members who just come in to say hi, even though they now have their own, full-time employment based on the skills they learned here."
And, she added, "It's rewarding to see all the current members come in and know that they work hard, are committed to being here and that the center is helping them. We wouldn't be here without them, so it's important that both sides are participating and giving."
The center always welcomes new volunteers, visitors and chances to interact with the community and bring everyone together. Anyone interested in volunteering, hiring a worker or learning more about the CLRC may reach Blaine at 703-543-6272 or contact@centrevillelrc.org.