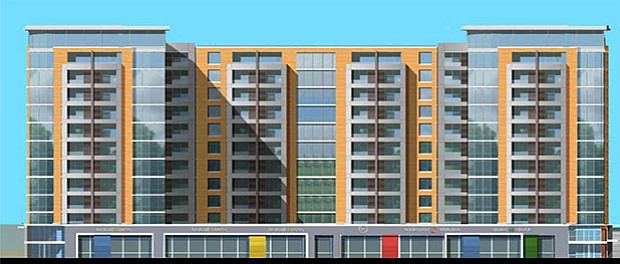 Springfield — 1 Kingstowne Town Center — 5920 Kingstowne Town Center, Alexandria
2 Corbet Manor subdivision — Around 7717 Gambrill Road
3 Corridor study of Van Dorn Street — From Kingstowne to Alexandria City
4 EMBARK -- Richmond Highway, Lorton to Huntington
5 GSA Warehouse — 6808 Loisdale Road, Building A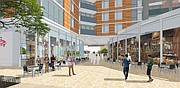 6 Liberty View — 13.45-acre site near Beulah Street and the Fairfax County Parkway Gambrill Road, near the Fairfax County Pkwy
7 Piney Run by Elm Street Development — Area of Telegraph Road and Piney Run Drive, Alexandria
8 West Springfield High School -- 6100 Rolling Road, West Springfield
9 Long Branch development — Within the Island Creek Community on Beulah Street corridor
Neighborhood Development Update

The Connection keeps a running list of land use projects being planned, under construction and nearing completion in the community. The list is updated quarterly.
Kingstowne Towne Center — 5920 Kingstowne Center
Alexandria Developer Halle Cos. aims to develop 886,000 square feet in four buildings for up to 800 new apartments. As part of the mixed-use community-building, the Kingstowne Towne Center redevelopment would be comprised of ground-level retail space with residential space situated above. The full site plan should be submitted by mid-2017, with construction following and taking anywhere from two to three years.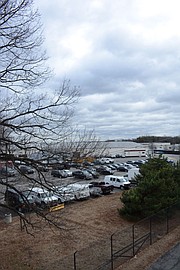 Corbet Manor subdivision — Around 7717 Gambrill Road Seven single-family homes by Christopher Companies are going into 4.5 acres of what were previously unconsolidated parcels of land. Construction began in July, 2016. The model home is set to be completed by February.
Corridor study of Van Dorn Street — From Kingstowne to Alexandria city Supervisor Jeff McKay (D-Lee) is interested in tapping into an Alexandria study of the corridor, extending it to Kingstowne and potentially bringing a bus rapid transit system to Van Dorn. The County is working with Alexandria to make sure the stretch is part of the conversation.
GSA Warehouse — 6808 Loisdale Road, Building A
The large warehouse off Loisdale Road in Springfield is still a candidate for future home of FBI headquarters. The building, owned by the General Services Administration (GSA) is competing with sites in Greenbelt and Landover. Environmental impact statements for the three sites have been completed and the final contract was first scheduled to be awarded in 2013, but has yet to be announced.
Liberty View — 13.45-acre site near Beulah Street and the Fairfax County Parkway Gambrill Road, near the Fairfax County Pkwy
This still-vacant site was approved for four office buildings and fifth structure that would be either a hotel or office building. It was rezoned from single family homes in 2011 and previous structures have been demolished. However the future of the property is still in limbo.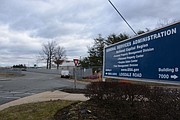 Piney Run by Elm Street Development — Area of Telegraph Road and Piney Run Drive, Alexandria
259-unit residential development specifically for individuals 55 and older. When completed, the development should include 32 single family units, 103 townhouses and 124 multi-family condominiums and apartments — all age-restricted, not assisted-living. A second site plan for the development has been submitted and should be approved soon. The site plan process is underway.
West Springfield High School -- 6100 Rolling Road, West Springfield
Renovation is underway with an estimated cost of $82,958,090, according to the Fairfax County Public Schools Comprehensive Plan and Capital Improvement Program. Additional information and answers to frequently asked questions about the renovation are available on the West Springfield High School website at www.fcps.edu/ westspringfieldhs/about_wshs/ renovation.html.
Long Branch development — Within the Island Creek Community on Beulah Street corridor
The plan for 35 new townhomes has passed the planning commission.
Sources: Supervisor Jeff McKay (D-Lee) and land use aide, Supervisor Pat Herrity (R-Springfield) and land use aide, Supervisor John Cook (R-Braddock) and land use aide.