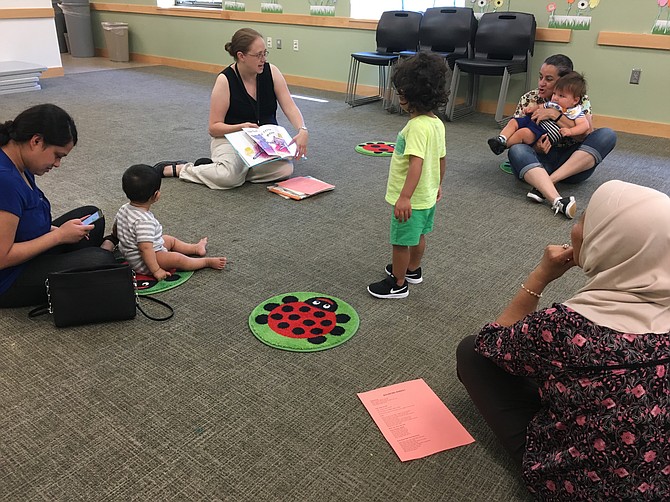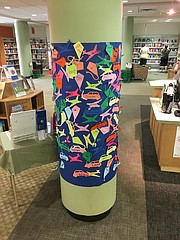 Dolley Madison Library has tapped into McLean's love for reading as a part of Fairfax County's 2017 Summer Reading Adventure. The challenge outlines a certain number of books that people of all ages, from babies to adults, have to read before Sept. 2 in order to win a variety of prizes.
To get people involved, Dolley Madison Library is hosting a number of special programs such as storytime for babies to programs for the whole family like magic shows and juggling acts.
"Our goal is to provide a fun space at the library that promotes the joy of learning in a child-friendly environment," said David Suarez, Youth Services Manager at Dolley Madison.
Four youth service librarians went to the surrounding schools last June to talk to children about the reading program and to drum up excitement about the potential prizes like free laser tag tickets, tickets to local waterparks, free summer treats like ice cream, and more
Suarez said that this program has been very successful in the past and across the entire county, with a high turnout and participation rate.
"We work diligently each year to provide different prizes that reward reading during the summer months and keep our young ones active so they can hit the next school year practiced and running, in terms of literacy," he said.
So far the library has had hundreds of children and teens complete their Summer Reading Adventure, many of whom read beyond the required amount of books because they have a love for reading.
"The Summer Reading Adventure theme this year is 'Reading by Design.' To encourage creativity and design in a variety of areas, we have put out origami books, materials, and even Lego pieces for our patrons to design and create," Suarez said. "We've used our library lobby to display the creative works submitted so far."
Also on display at the library are paper cut outs in multiple different shapes, some cars, planes, kites etc. On each of these shapes is the name of someone who has finished the Summer Reading Adventure. There were hundreds adorning multiple pillars at Dolley Madison Library.
"It's been enthusiastically received by the McLean residents, they check out as many books as they can" said Kathy Richardson, assistant branch manager. "Our programs have been highly attended so there's lots of enthusiasm here at Dolley Madison."