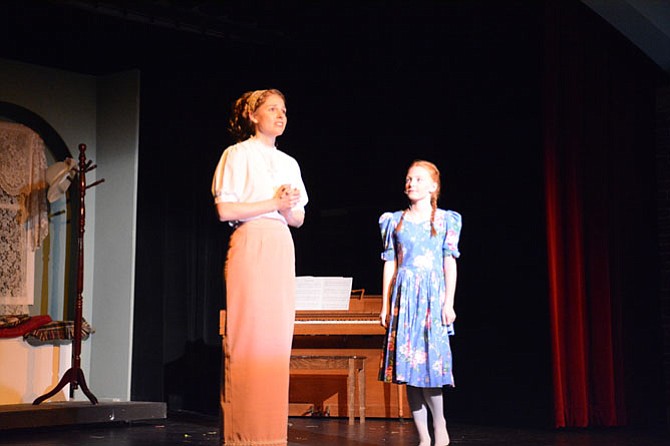 Springfield — Give each of them a trombone and the full Good Shepherd Players cast,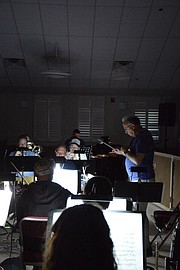 crew and pit orchestra would have about enough to literally act out Professor Harold Hill's classic "Seventy-Six Trombones" march from Meredith Willson's "The Music Man."
As entertaining as that would be, they'll instead take their own roles in bringing the hit musical to the Church of the Good Shepherd stage in Burke, beginning this weekend.
The players are "interfaith and intergenerational," according to director Nancy Lavallee of Springfield, with members ranging from 6 years old to 79. Lavallee has performed with the group herself, but this is her fifth show in the director's chair.
Bringing those 70-odd men, women and children together for two rehearsals a week since January this year has been no small feat. "It's northern Virginia," Lavallee said, "everyone's busy."
Yet finding the time to come together and prepare a production has profoundly bound the players to one another over the 36 years of the troupe's existence.
"It is a community, in every sense," said Lavallee. "We form our own family." Putting on the musical together is like one family projecting to another.
Two of the show's leads are also newcomers to the Good Shepherd Players. Chris Gray (Professor Harold Hill) and Jen Drake (librarian Marian Peroo) both of Ashburn said there's pressure coming into the group like this, but that everyone has been extremely welcoming.
"There's a group environment," Gray said. "You don't want to let people down, but you have terrific support. There's a real tradition to try to stick to."
SET IN RIVER CITY, Iowa in 1912, Hill is a travelling con man who seeks to musically woo both the townspeople and piano teacher-slash-librarian Peroo, with fanciful promises of forming a spiritually cleansing band for boys. Which, of course, he has no plans or means of actually doing.
Tom Allen of Fairfax is performing in his second "Music Man" with the GSP. "The music seems universal," he said. "You can't walk out without singing some of the tunes."
Ben Marple of Fairfax is also back. As a boy, he played Marian's shy and self-conscious little brother Winthrop. Fifteen years older now, he returns as Hill's old friend Marcellus Washburn.
"It's surreal doing the show again," Marple said. He had nothing but compliments for young Sawyer Makl of Bethesda, who's taken over Winthrop's character.
Drake said she first saw "Music Man" when she was 3 years old. Now her own 3-year-old son, she says, has the Robert Preston movie adaptation of the original production memorized.
Though she loves the rush of performing on stage, Drake said the reason she does theater is because of the friendships she makes, interacting behind the scenes.
With the Good Shepherd Players, there are a lot of opportunities for that – about 76 in fact.
<inline type="text-show" title="When & Where" align="right" >"The Music Man" Opens May 5 at 7:30 p.m. and runs May 6, 11 and 12 also at 7:30 p.m. Matinees are May 7 and 13 at 2 p.m. Tickets are $15 for adults and $10 for students (18 or younger), and available online gsplayers.brownpapertickets.c