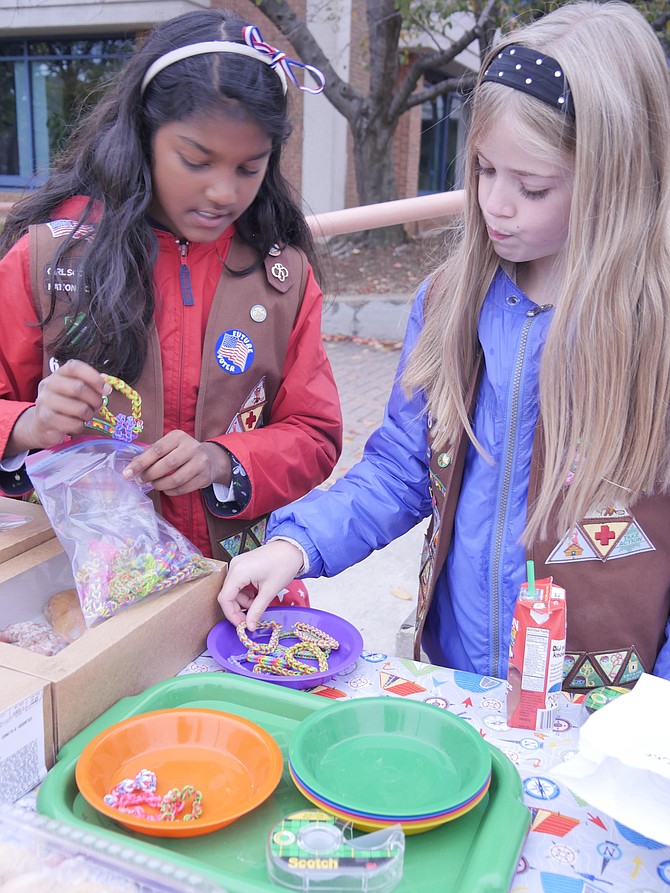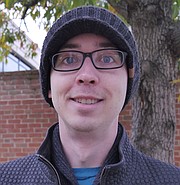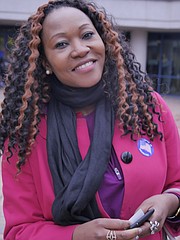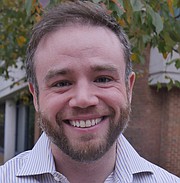 A steady stream of voters walks into the Central Library on Tuesday morning and appears back outside a few minutes later. "Protect Your Rights — Vote Gillespie, Vogel and Adams" is on one corner and "Vote for the team that will stand up to Trump's politics of hate and fight for all Virginians with Northam, Fairfax and Herring" is on the other.
Some voters shared their views.
Nicole Halbert says she is voting for Virginia as a whole. I"m from southern Virginia, a tiny town on the border of North Carolina." She says it is the Bible Belt, very conservative and racist with Nazi billboards about a new order. "I want all of Virginia to be like Arlington with diversity."
Nicholas Ruhly says he is from Toledo, Ohio and he was shocked when he visited Halbert's hometown recently. "I didn't know there were places like that." He says his primary concern "is the environment, [and the] rolling back all of the environmental regulations."
Another voter marches by. "I'm voting for Northam. I'm a staunch Democrat." Another voter rushes down the steps declaring he forgot his ID in his other pocket.
The Arlington Connection went to press before Election Night results. See www.connectionnewspapers.com.