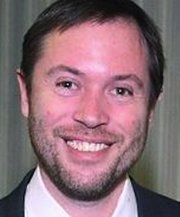 Justin Malkin, 40
A native of New York City, Malkin was raised in Tenafly, N.J., and received an undergraduate degree in economics and Russian. He also has a master of business administration from the University of Rochester. Professionally, Malkin is a credit analyst who moved to Alexandria in 2008. He votes at the Durant Center.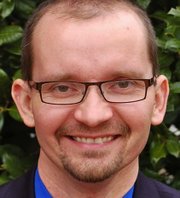 Tim McGhee, 35
A native of Chicago, McGhee was raised in Sanford, Fla., and received an undergraduate degree in math computer science at Bryan College. Professionally, McGhee is a web developer who moved to Northern Virginia in 1999 and has lived in Alexandria since 2004. He votes at the Firehouse Precinct.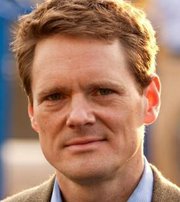 Rob Krupicka, 41
A native of Thousand Oaks, Calif., Krupicka was raised in Seattle and received an undergraduate degree in economics from the University of Virginia. Professionally, Krupicka is a communications and organizational strategist. He was first elected to the Alexandria City Council in 2003, and was appointed to the Virginia Board of Education in 2009. He votes at the Durant Center.
Voters in the special election for the House of Delegates have a variety of choices, offering candidates on the left and the right and somewhere in between. Last week, Libertarian candidate Justin Malkin threw his hat into the ring, opening up the field of candidates to allow for a wide variety of options for voters. To underscore this point, Malkin spent his first week attending an Alexandria Tea Party meeting and a gay pool party.
"I don't think there are too many candidates that would attend both," said Malkin. "But I'm socially tolerant and fiscally responsible."
The entrance of Malkin adds yet another twist in a special election that's already been full of unexpected turns. It began in April when four-term Del. David Englin (D-45) announced that he had been unfaithful in his marriage and would not seek reelection. Almost immediately, people began speculating that he would resign. But Englin waited until after the June primary to announce his resignation, leading Republican Gov. Bob McDonnell to call a special election on Sept. 4. Now three candidates are vying for the seat in an election that's expected to bring out about 10 percent of the registered voters — about 4,000 to 6,000 voters.
"The Libertarian is much more likely to draw from Republican voters than Democratic voters, so I would imagine having a three-way race helps Krupicka," said Kyle Kondik, analyst with the University of Virginia Center for Politics. "It's already a safe seat for Democrats, so I would say Krupicka remains the strong favorite barring some major scandal."
ON THE ISSUES, the three candidates offer variety for voters. Krupicka approaches the campaign from the left, supporting health-care reform and gun control while opposing limitations on abortion. McGhee approaches issues from the right, supporting limitations on abortion while opposing health-care reform and gun control. Malkin approaches the campaign from a Libertarian perspective, opposing health-care reform, gun control and limitations on abortion.
"I describe myself as socially tolerant and fiscally responsible," said Malkin, who received the Libertarian Party nomination for the House of Delegates race. "And I want to give people that option."
McGhee, on the other hand offers a much more traditional Republican campaign — one that would fit in with the new Republican majority in the General Assembly on all the hot-button social issues. And yet not all of his priorities would be seen as Republican. For example, if elected, McGhee says he would restore a hotel-occupancy tax in Arlington County that would allow the local government to raise money. He also wants to work on legislation to address "driverless vehicles," a growing technological trend that allows GPS technology and motion sensors to pilot automobiles.
"There's really nothing on the books that says how we are going to handle this," said McGhee. "For instance, I would say there needs to be a licensed driver in the driver's seat and there needs to be an override mode."
KRUPICKA OFFERS voters the most familiar face. First elected to the City Council at the age of 32, Krupicka spent many years as the youngest elected official in Alexandria. Now he finds himself as the oldest candidate in the race — and the one with the most experience as an elected official. He also has an existing campaign team from his failed bid for the Democratic nomination to fill the seat vacated last year by state Sen. Patsy Ticer (D-30), a hotly contested race with Del. Adam Ebbin (D-49). If elected, Krupicka says he would stand up to what he calls "the war on women" in Richmond.
"There are frequent attempts in Richmond to roll back women's rights to make their own health-care choices, and that's been going on for a long time," said Krupicka. "So I'm going to oppose those attempts and look for every opportunity I can to call them out."
Malkin splits the difference between the two parties, offering a socially liberal and fiscally conservative choice to voters. If elected, he says he would oppose attempts to increase regulation on abortion clinics, vote against efforts to increase gun control and oppose efforts to increase the government's role in health care. He also said he would support efforts to increase transparency of police agencies in Virginia, which currently withhold documents that are widely available in many other states.
"If we don't know what the police are doing, how can we know if there's abuse?" asked Malkin. "We need to be able to watch the watchmen."