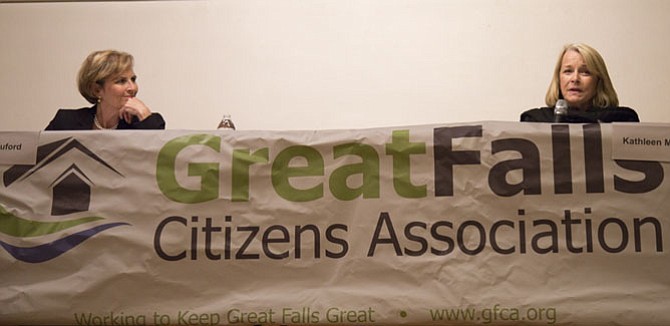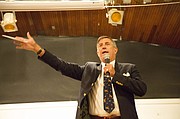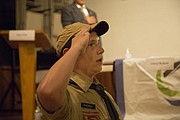 Short Bios
Kathleen Murphy, 60, is a native of Chicago who spent her childhood moving around as a member of a military family. She graduated from high school in Phoenix and earned a bachelor's degree in political science and psychology. Professionally, she was a writer for a Nickelodeon show called "Beyond Belief" before working as a congressional aide on Capitol Hill for U.S. Rep. Charlie Wilson (D-Texas). During the Bill Clinton administration, she was appointed as a congressional liaison at the U.S. Agency for International Development, later serving as a senior advisor on international trade issues at the Department of Commerce. She is a member of the Finance and the Privileges and Elections committees and a member of the Virginia Board of Veterans Services.
Cheryl Buford is a native of Topeka, Kansas, who was raised in a suburb of Kansas City. She earned a bachelor's degree in education and a master's degree in family economics, both from Kansas State University. She also has a master's degree in public affairs from the University of Texas LBJ School of Public Affairs. Professionally, she started her career as a home economics teacher in Chicago. After that, she became a consultant for government agencies specializing in transportation and economic development. She is vice president of business development and marketing for Reston-based Social Capital Valuations, LLC. She says she was recruited to run for the House of Delegates by Jo Thoburn, chairwoman of the 10th Congressional District Republican Committee.
There are only three weeks left until Election Day and the race for the area's representative in the House of Delegates is heating up.
The two candidates vying to represent District 34, which includes Great Falls, McLean and parts of Vienna, in the Virginia General Assembly debated at the Great Falls Grange on Thursday evening, Oct. 12. The event was hosted by the Great Falls Citizens Association, an organization that does not endorse candidates but encourages a well-informed community.
Incumbent Democrat Del. Kathleen Murphy of McLean was at ease throughout the event, prodding the debate moderator to make sure the debate started promptly at 7:30 and ended on time. A Washington Nationals game was scheduled to start at 8 o'clock and the debate was scheduled to end at 9 o'clock, and she was determined to catch the ending.
"I'm a very big baseball fan," she said, proud to represent several players on the team who live in the district.
In contrast, events like this were atypical for her Republican challenger, Cheryl Buford of Vienna.
"This is a new experience for me," Buford said before the debate. Unlike Murphy, she has not received any organizational endorsements.
Though the event ended on time, Murphy's team lost to the Chicago Cubs 8-9, undoing its chance of competing in the World Series.
However, Murphy cannot say she has gotten everything her way as a member of the minority party in the capitol. Murphy is chief patron of 12 bills this legislative session, three of which became law.
The first bill was an effort to combat Virginia's opioid overdose epidemic. Opioids are drugs that mimic the properties of opiates like morphine and codeine, and include illegal drugs like heroin and legal drugs like fentanyl and prescription painkillers.
In February, Gov. Terry McAuliffe signed several bipartisan bills into law supporting needle-exchange programs, increased access to overdose-reversal drug naloxone, changes to opioid prescription policies and processes for providing care to infants exposed to opioids in utero.
MURPHY'S BILL required the Board of Pharmacy to develop guidelines for pharmacists in order to provide counseling and information to patients who are prescribed drugs regarding proper disposal of unused drugs.
The second bill, passed in March, prohibits postsecondary schools that are required to be certified by the State Council of Higher Education for Virginia from enrolling students without first informing them whether their credits are transferrable and if the school is accredited.
The third bill, also passed in March, requires each school board in the commonwealth to publicize the actual public-teacher ratios of each middle and high school for the current school year.
Murphy was successful in passing these three bills this year because of their bipartisan support.
"I have to admit that it's a challenge being in the minority," Murphy said during the debate. "You do learn that you have to go and work together to get things done, and it is a little harder — for sure."
But it isn't a problem if she really wants to get it done.
"I am relentless when I see an issue that I believe we need to address and I go after a comrade on the other side; and so far, I've been very successful," she said.
However, her legislative scorecard was a point of attack for her opponent, who didn't let nerves get in the way of her performance.
"Over three sessions, she has gotten seven pieces of legislation passed," Buford said. "If you go to her website, it doesn't look all that much different from my website in the sense that it's very aspirational in terms of what she will do, what she hopes to do."
What Buford hopes to do has been encapsulated into an acronym that she has used to build her campaign, which she made sure to deliver to the crowd: SERVE. It stands for: "Shortening your commute, Energizing the commonwealth's economy, Rebooting our public schools, Vanquishing the opioid epidemic and Ensuring our neighborhoods are safe."
The questions in the debate focused on transportation, education, economy and the opioid crisis.
Both candidates are focused on increasing funding for transportation infrastructure, both telling the crowd that work on the American Legion Bridge is a priority.
Both candidates are also focused on increasing funding for public schools with Buford dead set on changing commonwealth funding formulas so school districts that have larger populations of students who speak English as a second language receive more funding for ESL programs.
Murphy emphasized the need to increase teacher pay in Fairfax County because salaries are not competitive with neighboring counties, while Buford argued that above average pension benefits level the playing field.
"Of course, we want to be generous, but there is an issue with the pensions that really needs to be resolved," Buford said. "When you look at the total compensation for our teachers, it really is relatively the same with the other districts. The difference is that it is deferred into the pensions."
AS FAR AS THE ECONOMY GOES, the two candidates vastly differ.
"We have quite a maze of regulations, so I would propose that any regulations that we pass from the General Assembly has to pass an economic analysis first," said Buford, whose campaign platform calls for slashing regulations imposed on the business community, especially smaller businesses.
While Murphy's view of regulations differs, she was sure to strut her pro-business purview.
"I support and have supported cutting red tape on our local, small businesses," Murphy said. "I think that it's got to be easier for small businesses to have access to capital so they can continue to grow. That is one of the reasons that I've been endorsed by the Northern Virginia Chamber of Commerce because I work very hard with them to try and be helpful to our business community and to make sure that we're doing the right things to make it a welcoming economy for businesses."
The candidates seemed to agree in approach to handling the opioid epidemic.
"We are losing three Virginians a week to the opioid epidemic," Buford said. "That is unconscionable. And we cannot incarcerate our way out of the problem."
Murphy agreed.
"We need more funding for mental health programs, we need more treatment programs and I agree totally that drug addictions cannot be cured with prison," Murphy said.
Round Two
The candidates will debate again on Monday, Oct. 23, at 7:30 p.m. at Cooper Middle School in McLean, which will be hosted by the McLean Citizens Association.