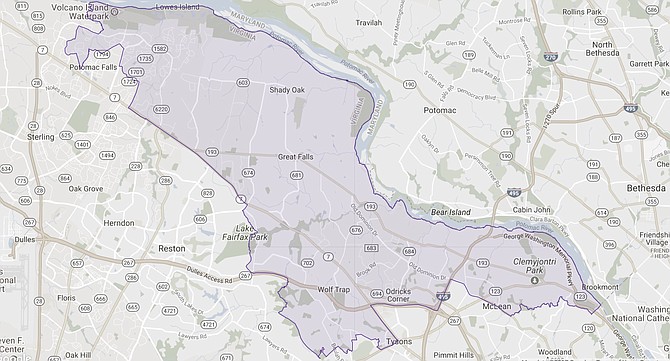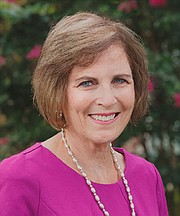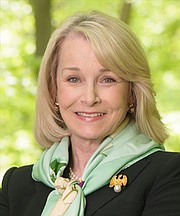 Northern Virginia's wealthiest suburbs are also some of its most hotly contested battleground precincts, the House of Delegates district surrounding Great Falls that's swung left and right and left again in recent years. What once was the home of legendary Republican Vince Callahan has become kind of jump ball after he announced his retirement a decade ago. It's now represented by Democrat Kathleen Murphy (D-34), who narrowly won a special election when Republican Barbara Comstock was elected to Congress in 2014.
Now Republican Cheryl Buford is challenging Murphy from the center right, waging a campaign that strays from Republican orthodoxy on issues like closing the gun show loophole.
"There isn't a good reason not to do it now," says Buford. "One of the reasons why people said we shouldn't close the gun show loophole is that it was too expensive to get law enforcement there to approve people. But now there are regulations that there has to be someone on the premises who will take people through the process."
Following in footsteps of Comstock, Buford is trying to thread a delicate needle in a district that she's hoping could swing either way politically. She's promising to get rid of needless regulation without being on the record about specifics. When pressed for details, Buford couldn't name any regulations she would reduce or eliminate. Instead, she says she wants to review the administrative code. On the campaign trail, she's attacked Murphy for being a "part-time" lawmaker. When pressed for an explanation about what that line of attack means, Buford says she hadn't seen her opponent knocking on doors in her neighborhood. Murphy says she's spent lots of time in Buford's neighborhood working on transportation issues.
"I've worked very hard with the neighborhoods over there where she lives along Route 7 to make sure their voice is heard with VDOT as they are planning exits and turn lanes and getting things done as Route 7 has expanded," says Murphy. "You ask other people over there, and they'll tell you I'm there all the time."
THE 34TH HOUSE DISTRICT stretches from Fort Marcy through Langley and Great Falls into the eastern edge of Loudoun County. It includes the CIA headquarters, Wolf Trap and Trump National Golf Course. The median household income is $175,000, making it one of the wealthiest districts in Virginia. Callahan represented the seat for 40 years, and his retirement created a swing district that has parties battling for dominance ever since. Democrat Margi Vanderhye won it in 2007, although she was ousted two years later by Comstock. After Comstock was elected to Congress in 2014, Murphy won a hotly contested election against Republican Craig Parisot, beating him by three points. In a 2015 rematch between the two, the margin was even tighter. Donald Trump won only 38 percent of the vote in the district last November to HiIlary Clinton's 56 percent. U.S. Sen. Mark Warner (D) won the district by 51 percent to Ed Gillespie's 47 percent.
"While it will be tough for the GOP to win any seats currently held by Democrats in 2017, this is one of the few such seats with a recent track record of competitiveness," says Geoff Skelley at the University of Virginia Center for Politics. "So I don't think we can entirely count out Buford."
Recent statewide elections have seen the district lean slightly to the left, although Mitt Romney and Barack Obama were essentially tied here in the 2012 presidential election. Republican Bob McDonnell beat Democrat Creigh Deeds here in the 2009 campaign for governor, although Democrats are usually able to win a little more than half the vote in more recent elections. The outlier was the 2016 presidential election, when Democrat Hillary Clinton swamped Republican Donald Trump by almost 20 percentage points in the district.
"Murphy may be buoyed by the district's sharp turn left in 2016," says Skelley. "President Trump plays very poorly in this neck of the woods, which will make it tough for the GOP to take it back in 2017."
BUFORD, 64, is a native of Topeka, Kan. She was raised in a suburb of Kansas City, and she has a bachelor's degree in education and a master's degree in family economics, both from Kansas State University. She also has a master of public affairs from the LBJ School of Public Affairs at the University of Texas. Professionally, she started her career as a home economics teacher in Chicago. After that, she became a consultant for government agencies specializing in transportation and economic development. She says she was recruited to run for the House of Delegates by Jo Thoburn, chairwoman of the 10th Congressional District Republican Committee.
"There was an opportunity here, so I said yes I wanted to give back to the community," says Buford. "I have different policy priorities than our current delegate."
On some issues, Buford is a traditional Republican. She says she would vote against expanding Medicaid, for example. She also says she would vote in favor of hospital construction standards for abortion clinics. On other issues, she takes a more moderate tone. In addition to voting to close the gun show loophole, Buford says she would vote in favor of allowing local governments to remove Confederate statues. If elected, she says, she would fight the opioid epidemic. But when pressed for details, she says she doesn't have any specific proposals in mind other than following the lead of state Sen. Bryce Reeves (R-17). One of her key campaign issues is recalculating the Local Composite Index to give more money to school divisions who have a high percentage of students who speak English as a second language.
"We are not getting credit for the English as a second language students who require additional assistance," says Buford. "We should receive that as should schools across the commonwealth."
MURPHY, 60, is a native of Chicago who spent her childhood moving around as part of a military family. She graduated high school in Phoenix, and she earned a bachelor's degree in political science and psychology. Professionally, she was a writer for a Nickelodeon show called "Beyond Belief" before serving as a congressional aide on Capitol Hill for U.S. Rep. Charlie Wilson (D-Texas). During the Clinton administration, she was appointed as a congressional liaison at the U.S. Agency for International Development, later serving as a senior advisor on international trade issues at the Department of Commerce. Last year, one of her bills was used as part of a compromise Democratic Gov. Terry McAuliffe struck with Republicans on guns, a bill prevents people subject to protective orders from having firearms.
"I work well with the other side," says Murphy. "It isn't always reflected in legislative bills, but I've been endorsed twice now by the Northern Virginia Chamber of Commerce because I'm good for business."
This year, she passed a bill helping pharmacists dispense with prescription drugs in a way that prevents them from getting into the ground water. She passed another bill requiring for-profit schools to inform students if their credits are transferrable and if the school is accredited. Yet another new law she introduced requires school boards to report student-teacher ratios in middle schools and high schools. If re-elected, she says, she wants to introduce legislation to reduce the class size of science labs to reduce the opportunity for accidents. And she says she's also likely to expand on her previous work to keep guns out of homes where protective orders are in place. She also says she wants to make sure female veterans get all the services they need.
"I serve on the Board of Veterans Services for the state, and I'm working very hard on women's veterans issues," says Murphy. "I'm working very hard to get a women's coordinator for veterans affairs because we have a very large number of women veterans here in Virginia."