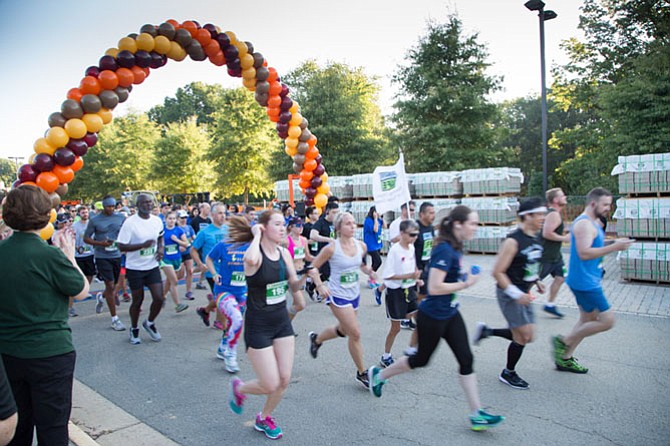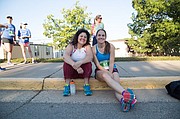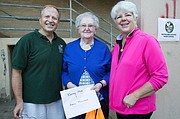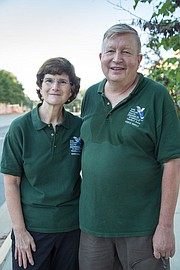 Reston resident Tom Susco broke down in tears at the annual 8K Race and 2K Walk/Fun Run at South lakes High School Saturday when his wife handed him a photo of a smiling child who had just been lost to a brain aneurism. The child's family had attended the race that morning in his memory.
"This race is about support for those who have lost loved ones to a brain aneurism," said Nancy Susco, Tim Susco's mother.
The race is held each year in memory of her son, Tim Susco, who died in 2007 of a brain aneurism at age 26. Tim Susco was an avid runner, track and field member and student at South Lakes High School in Reston. He was also an organ donor.
"We talked about this some time before he died. His heart and lungs went to a man from Hawaii and the liver was split between two people, one from California and one from Arizona," said Tom Susco.
Agnes Susco, Tim's grandmother; Joel Susco, his uncle; and Barbara Susco, his grand-aunt were also present at the race.
"We are here to support our family and our nephew who passed away," said Barbara Susco. "We've done this for the past 10 years and it's our family reunion," she said.
"Because of the popularity of the race, other groups who have lost family members to brain aneurism have come together, it's a healing moment" said Barbara Susco.
Turnout for the event numbered in the hundreds as groups of racers in matching t-shirts with different causes and in memory of different people.
Jessica Barker, a veterinarian from D.C. ran in the 8K race for her sister who had a brain aneurism and needed brain surgery. "It's an important cause and a beautiful, well-organized run for an amazing group of people. It's a good thing all around," she said. This is her third year running.
First place for the 8K run is $200, second place is $100, and third place is $50.
"A lot of the times what happens is the winners just donate the prize back to us because it's such a good cause," said Tom Susco.