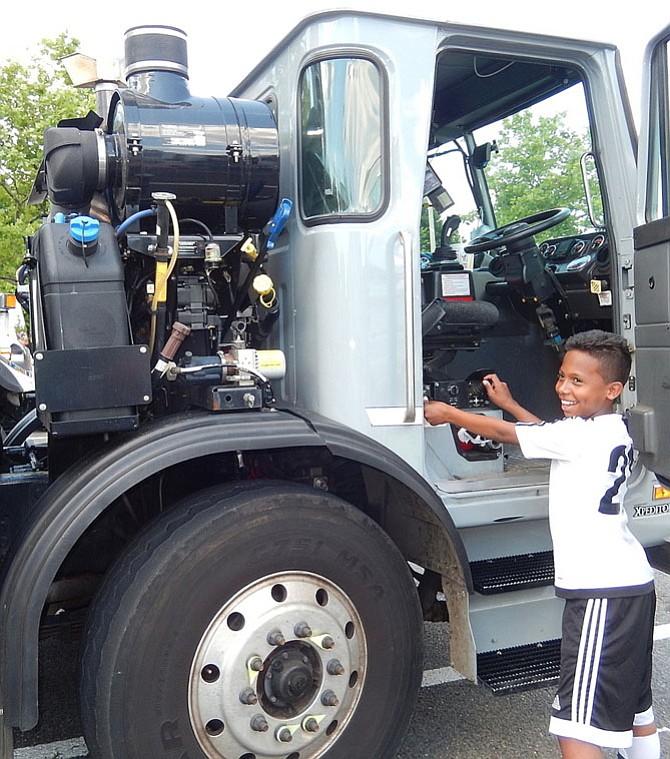 Springfest Stage
SCHEDULE OF EVENTS
10 a.m. - Ted Garber – A multi-instrumentalist who captivates audiences with his genre-bending, "BluesAmericanaRock" style and classic showmanship.
10:30 a.m. - Poetry Contest
11 a.m. - Recycling Pirates Puppet Show – Join Capt. Jack Sparetire as he leads a quest across the urban seas, looking for things to recycle, reuse, reduce and repair.
Noon - Tree Proclamation
12:30 p.m. - Ted Garber
1 p.m. - Recycling Pirates Puppet Show
2 p.m. - Fun Fitness Demonstration
2:30 p.m. - Ted Garber
Springfest is Fairfax County's official Earth Day and Arbor Day celebration; and from now on, it's being held at the Sully Historic Site, 3650 Historic Sully Way, in Chantilly. It's slated for Saturday, April 21, from 10 a.m.-4 p.m., rain or shine.

Put on by the Clean Fairfax Council and the Fairfax County Park Authority, it offers workshops, vendors and activities to help area residents improve their health and the environment. Accordingly, the theme for 2018 is "Healthy Planet-Healthy People."
This event normally attracts nearly 5,000 people from across the county, and this year should be no exception, as a variety of fun-filled activities are planned for people of all ages. Admission is free; parking is $5.
Entertainment includes the Recycling Pirates puppet show, poetry contest showcase, petting zoo, Touch-a-Truck, and food trucks. Festival attendees may also learn about Fairfax parks, pet an alpaca, run through an environmental obstacle course and participate in environmental crafts. In addition, they can check out the bees and the trees, consult with master gardeners and buy plants for their gardens. For more information, go to www.springfestfairfax.org.
More than 75 vendors, exhibitors and food trucks will participate. The food vendors include: Gordon's Grill, Danibelle's Lebanese Cuisine, Mali's Kitchen, Smash & Shake, Nader's Food Services, Colonial Kettle Corn, Nitro's Creamery ice cream, Dirty South Deli, PokeMan Hawaiian food truck, Casero Creations Bolivian food, Dave's Dogs, Borek-G and Stay Cheesy.
The nonprofit Clean Fairfax Council works to keep the region clean, green and sustainable. Learn more about Clean Fairfax at www.cleanfairfax.org or call 703-324-5471 or email: cfc@cleanfairfax.org. Volunteers are needed to assist throughout the day in a variety of capacities. See the Springfest or Clean Fairfax websites to sign up.