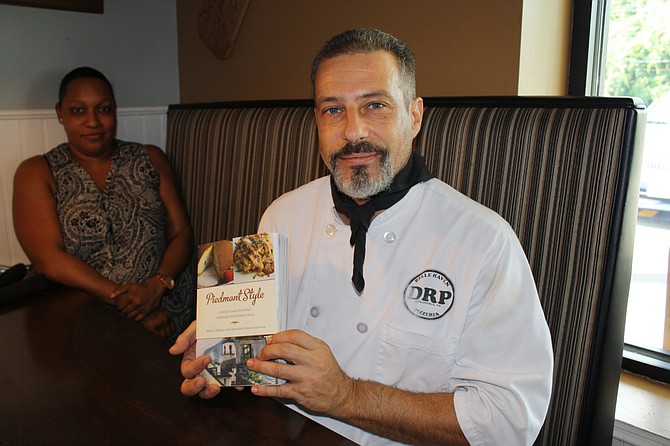 Mount Vernon — Being nestled in an unorthodox restaurant site in Belle Haven gives the DRP Pizzeria the edge for a neighborhood hot spot and social venue for this part of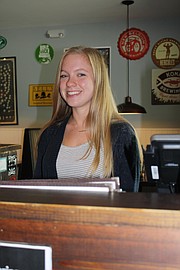 Mount Vernon. After starting there as an ice cream dipper and then moving up to hostess, Julianne York enjoys the camaraderie.
"Lots of my friend's parents are here, you can't really come to work without seeing someone you know," she said.
Manager and head bartender Danny Nguyen sees the same faces too. "We've built a strong bond with this community," he said.
It helps that the restaurant has a bar and ice cream stand within walking distance of most residences in Belle Haven, but the food keeps them coming back. The pizza varieties change to keep things interesting, and Chef Mauro Molino uses his expertise from Italy to whip up authentic Northern Italian cuisine that features cheeses and cream sauces.
"There are two different climates," he said of the southern Italian and northern Italian styles. "I use a lot of red wine," he added. He put all his Northern Italian knowledge in a book, "Piedmont Style: A Delectable Journey Through Northern Italy," which is full of his recipes and explanations of the regions where the dishes came from. "To let people know there is also other food in the world," he said. The book is available at the restaurant.
They've only been at the location on Belle Haven Road for a few years, but it is packed any given night of the week. To the insiders, this is really DRP2, sister to the original DRP1 in Del Ray, but the menu is a little different as is the clientele.
Inside there are 10 tables in front, booths along the walls, and a full bar in the back of the room, but outside there is dining Al Fresco, with tables on the patio next to their vegetable garden where much of the salad fixings come from in the warmer months.
The selection of pizzas have some quirky names that are borrowed from the staff. This summer it's "Zach's a Pretty Fungi," named for one of the staff in the back who cracks jokes, and the ingredients are alfredo sauce, parsley, smoked mozzarella and wild mushrooms. There is a "Smokin' Hot Chick," which comes in thin only, and even York, the hostess, had a pizza last year called "Julianne's Spring Fling" that featured barbecue sauce, brisket and fried Brussel chips.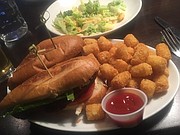 "It's fun, gets our staff incorporated into our dishes, we have fun with it," said Nguyen.
Tater tots are a big seller at DRP. "We have people that order just the tater tots," said York.
Next door is the Custard Shack, an ice cream shop that is only open in the warmer months. They serve cones and shakes, with tables out front that stay crowded in the summer evenings. York helped open the Custard Shack a few years ago, and moved up to host over the summer before heading off to Duquesne University in Pittsburgh. She'll be back though when classes are over.
The wall between the two buildings was recently adorned with a mural that screams Alexandria, courtesy of the owner's daughter Jessica Dorn. There were no real instructions given, but her instincts took off, so now the mural features the Masonic Temple and other sites in Alexandria. The instructions were "we would like something amazing on this wall, just have a go at it," said Nguyen. Sonya Richard helped paint it with Dorn.