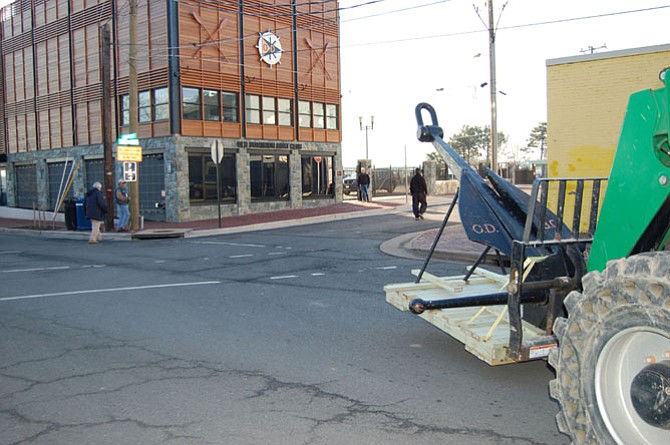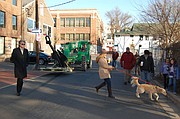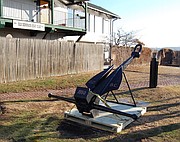 Members of the Old Dominion Boat Club celebrated a milestone in the move to their new clubhouse at the foot of Prince Street on Friday, Jan. 26. They hoisted their commemorative, 3,000-pound anchor from a grassy spot adjacent to their old building at 1 King St. and carried it by forklift one block south to the new site.
"We look at moving the anchor as a symbolic step in the club's relocation," club president Richard Banchoff said as a he walked alongside the forklift and anchor in the morning sunshine. "In a nautical sense," he said with a smile, "our move is now complete."
In 1971, several ODBC members led by John Friday, the club's commodore, convinced officials at the Washington Navy Yard to donate the anchor to the club. A crew from Arlington Iron Works used one of their cranes to lift the anchor from a truck onto a concrete pad. One of the members welded on braces to stabilize it, and, after a thorough sandblasting, another painted it.
ODBC member Anthony Henderson, whose family operates Henderson's Moving Services in Arlington, drove the rental forklift. Afterward, as he climbed down from the apparatus, Henderson smiled and said, "I'm glad that went smoothly."