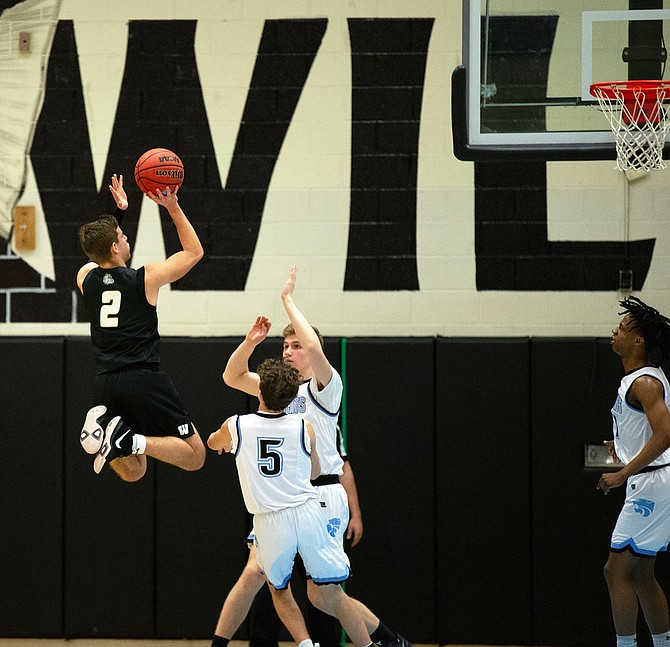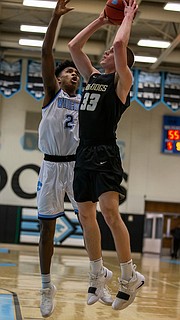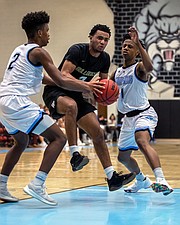 The Centreville Wildcats hosted the Westfield Bulldogs on Jan. 24 in a conference game. Centreville came in having beaten Westfield 70-53 on Jan. 8. Centreville scored 19 1st-quarter points while allowing the Bulldogs just 12.
In the 2nd quarter, Centreville added to that lead, outscoring Westfield 18-14 to take a 4 point halftime lead,37-26.
In the 3rd quarter, Westfield outscored the Wildcats 19-14, erasing the Wildcat double digit lead to pull within 6 points 61-55.
In the 4th quarter, the Wildcats put the game away, outscoring Westfield 11-9, for a 62-54 win.
Centreville improved to (13-4), while Westfield fell to (1-13). Centreville was led by Bryce Douglas who scored a game and team high 22 points. Chris Kuzemka added 17. Westfield was led by Marshall Reed's 15, Sam Johnson's 14 and Taylor Morin's 11. For the game Centreville converted on 14-25 free throws. Westfield converted on 7 of their 11. Westfield out rebound Centreville 39-29, including 17 from Marshall Reed and Taylor Morin's 7.
Westfield will host James Madison and Chantilly this week. Centreville will play at Oakton and James Madison.