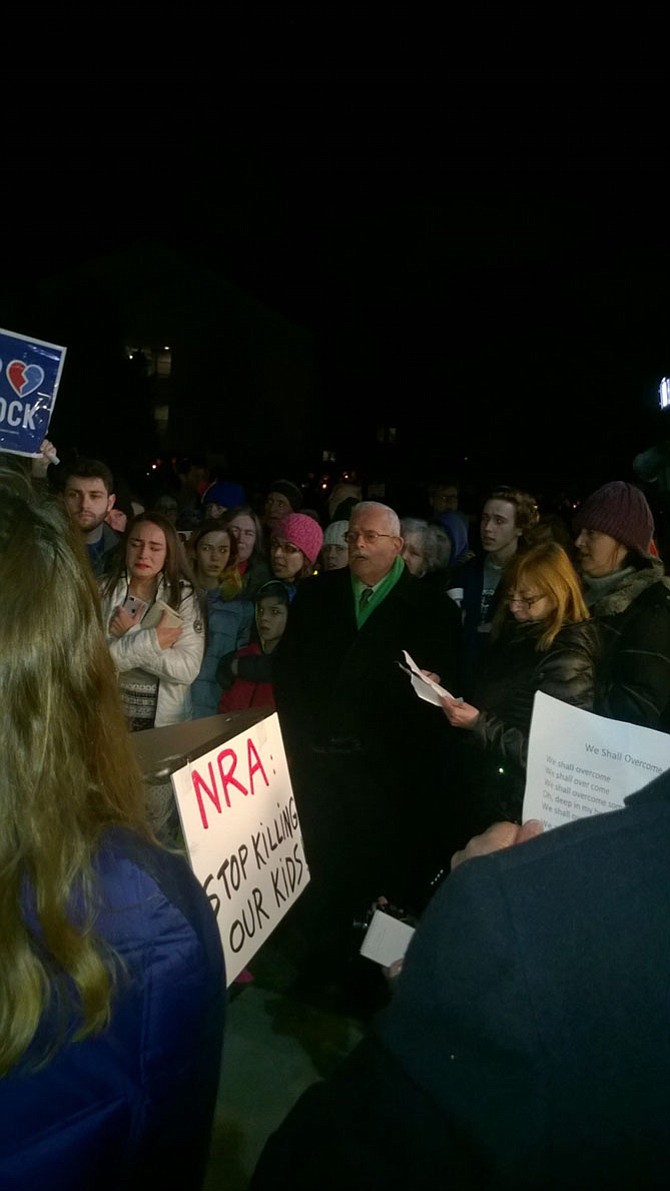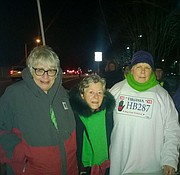 It's Friday night in Fairfax.
Instead of going out for a weekend evening of fun in Northern Virginia, more than 300 people gathered outdoors on both sides of the street at 11250 Waples Mill Road ― in front of the National Rifle Association headquarters ― to light candles for the lives lost to gun violence.
For nearly an hour, they stood in the dark, cold night to mourn the loss of 14 students and three faculty members killed Feb. 14 in a South Florida high school shortly before classes ended for the day.
According to the seven-page booking report at the Broward County Sheriff's Office, Nikolas Jacob Cruz, 19, entered the Marjory Stoneman Douglas High School in Parkland, Fla., where he killed 17 people with an AR-15 assault rifle he purchased a year ago. He was charged with 17 counts of first-degree premeditated murder following his capture and held without bond, police records state.
"We should not be mourning yet another school shooting," said Martina Leinz, president of the Northern Virginia Chapter of the Brady Campaign To Prevent Gun Violence.
"Seventeen people murdered, 14 injured with a military-style assault weapon that has no business on American streets, should never be in civilian hands," she said.
"It was easier for this shooter to get a gun that had that firepower legally, than it would be to buy a six-pack of beer," she said, "because he wasn't old enough for the beer."
The Brady Campaign to Prevent Gun Violence claims a law called an "Extreme Risk Protection Order" can remove guns temporarily from troubled individuals like Cruz via court order. Florida does not have this law, according to the Brady Campaign website.
U.S. Rep.Gerry Connolly (D-11) also expressed his disdain at the Feb. 16 candlelight vigil by adding "the NRA does have blood on its hands. They kill our children."
He called for action, in three measures to protect the American public: A ban on assault weapons, universal background checks and close the gun show loophole.
"And those three things will make America more safe," he said.
Connolly says the reason we don't have universal background checks is "because of the NRA and their blood money."
"And members of Congress and state legislators who are enthralled to that blood money, and have sacrificed our children at the altar of the NRA," he added.
Connolly's staff says the congressman knows the NRA is based in his district and rates lawmakers with a report card according to their voting record. In a prepared statement Connolly said: "Every year the NRA gives me an 'F' rating … and I couldn't be prouder of that 'F'."