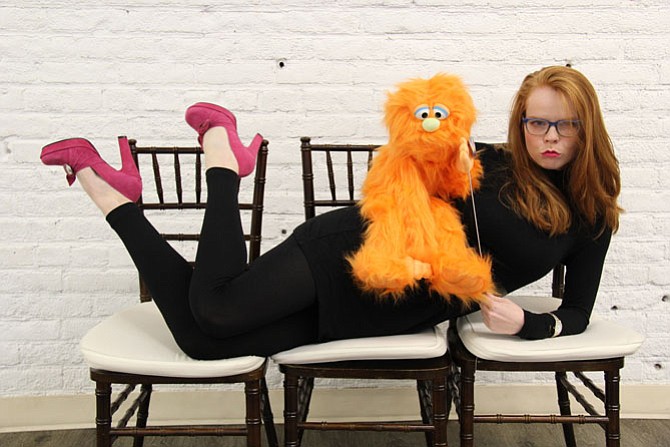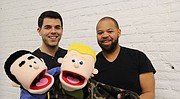 Where and When
Workhouse Arts Center presents "Avenue Q" at W3 Theatre, 9518 Workhouse Way, Lorton. Performances March 3 to April 1, 2018. Fridays and Saturdays at 8 p.m., Sundays at 2 p.m. Tickets: $20-$35. Call 703-584-2900 or visit http://www.workho...">www.workhousearts.... Note: Ticket prices may increase, based on demand. Advanced purchase recommended. Limited seating; advance ticket reservations are recommended for this event. Note: Intended for mature audiences due to adult humor, language and situations.
Winner of multiple Tony Awards, the musical "Avenue Q" is a full-of-heart comic tale about a new resident to an extraordinary neighborhood in the big city. His name is Princeton. He doesn't have much money, or a job, but he has plenty of dreams. "Avenue Q" expressively tells Princeton's journey meeting new, very unique friends, including the girl-next-door named Kate Monster. And there are a lot of moxie puppets who are key to the production's enjoyment.
"We are thrilled to present the acclaimed 'Avenue Q,' a Sesame Street experience, for an adult audience," said Ava Spece, President and CEO, Workhouse Arts Center. "And we are pairing 'Avenue Q' with a new exhibition featuring the remarkable artwork of Guy Gilchrist; Jim Henson's original illustrator who drew many familiar characters including Muppet Babies."
With two dozen songs, some with adult humor, "Avenue Q" has music and lyrics by Robert Lopez and Jeff Marx and book by Jeff Whitty. The Workhouse Arts Center's production of "Avenue Q" is directed by Joseph Wallen with choreography by Mary Payne. The live music is under the direction of Darin Stringer. The Workhouse will be using "Avenue Q" puppets courtesy of Costume World.
"It's hard to believe that 'Avenue Q' debuted in New York almost 20 years ago, as it still feels fresh and new – the humor is still relevant and biting (lovingly, of course!). 'Avenue Q's' story is timeless – a scrappy, optimistic young college grad named Princeton, heads to begin life in the big new city," said Wallen. "Suddenly, he learns that the rosy life he was expecting isn't quite there. Yet through it all, he finds his starting point in the world."
"Our goal is to have audiences feel like these are our lovable neighbors that live across the street – we know them and we are rooting for them to succeed. Given that no seat is further than 50 feet from the stage, audiences will feel at home on 'Avenue Q,'" added Wallen. "And there will be live music to add to the experience."
The "Avenue Q" ensemble includes a number of Workhouse theater veterans including Christopher Rios (Princeton), Casey Fero, Jason Krage, Harrison G. Lee, and James Maxted.
Newcomers to Workhouse audiences include Meredith Eib (Kate Monster). Stephanie Rudden, Jonathan Faircloth, Lauren Hayworth, Holly Kelly Ryan Walker and Ruthie Rado. Each has a key role aimed at bringing smiles and laughter to the audience.