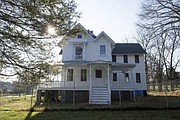 Once again, the County adopting a budget that adequately funds essential services will be challenging. Continuing impacts from sequestration, slow job growth, weak commercial real estate markets and uncertainty about U.S. fiscal policy and tax reform will make the Board's job particularly challenging this year. The County Executive will present his advertised FY 2019 budget to the Board in February.
Preliminary information suggests a projected shortfall of $99 million, including $56 million for the County budget and $43 million for the School budget. Even after the investments FCPS has made in teacher pay in recent budgets, our teachers are still paid below the market average. Closing that pay gap is key to recruiting and retaining great teachers, and it will again be a major budget priority for the Board of Supervisors and the School Board.
Strategic Partnerships in Economy
The County's Economic Success Strategic Plan, which focuses on high-level policy recommendations aimed at helping the County expand and diversify the economy, was adopted in 2015. The implementation status of the plan is updated annually. The most recent update included several actions related to the Plan's goals. For example, in 2017, Fairfax County partnered with Virginia Tech National Capital Region to host a connected and autonomous vehicles event, and later in the year, with VDOT to host a transportation and mobility hackathon. These are examples of the kind of strategic partners and innovative and entrepreneurial thinking we hope to encourage. As chairman of the County's Economic Advisory Commission, I will continue to work with County staff, the Economic Development Authority, businesses, and non-profit groups to further implement the recommendations of the Strategic Plan.
Transportation Improvements
Several pedestrian and road projects are scheduled to be started or completed in 2018, including the following:
Route 7 Widening – A design-build contract will be awarded and land acquisition will begin on the fully funded Route 7 Corridor Improvements Project to widen and improve 6.9 miles of Route 7 between Reston Avenue and Jarrett Valley Drive. The improvements will decrease congestion, increase capacity, improve safety, and expand mobility for cyclists and pedestrians – all in conformity with Fairfax County's Comprehensive Plan. Delivering the project using a design-build team is expected to condense the project timeline and save two years over conventional project delivery. Construction is expected to be completed in fall 2025.

McLean Streetscape – This project includes installation of brick pavers, lights and landscaping along the south side of Chain Bridge Road from Redmond Drive to Old Dominion Drive to Center Street, and along both sides of Chain Bridge Road from Laughlin Street to Curran Street.

Baron Road Walkway – Approximately 430 linear feet of sidewalk including curb and gutter will be installed along Baron Road connecting the Dead Run Park trail to Douglas Drive.

Kirby Road Walkway – Approximately 800 linear feet of sidewalk will be installed on Kirby Road from Chesterbrook Road to Chesterbrook Elementary School. Additional projects south of this section will follow and are currently in design.

Dolley Madison Boulevard Walkway – Approximately 2,400 linear feet of sidewalk will be installed from Great Falls Street/Lewinsville Intersection to McLean Metro Station, providing a pedestrian connection from downtown McLean to the Metro.

Sunrise Valley Drive Sidewalk – Approximately 370 linear feet of sidewalk will be constructed along Sunrise Valley Drive from River Birch Road to Legacy Circle.

Traffic Signal at River Birch Road and Coppermine Road – As a result of numerous citizen comments and concerns, I advocated for the installation of a traffic signal at the intersection of River Birch Road and Coppermine Road in Herndon. The signal will be installed in 2018.
McLean Traffic Mitigation Efforts
During the past year, I have worked with other elected officials and staff from VDOT and Fairfax County to address resident concerns regarding congestion and cut-through traffic caused by the lack of sufficient capacity on the American Legion Bridge and the Beltway on the Maryland side of that bridge. VDOT has begun implementing improvements to the intersection of Balls Hill Road and Georgetown Pike, including the construction of a pull-off area on the north side of Georgetown Pike between Balls Hill Road and the Beltway ramp so that the police can safely enforce traffic violations in the area. In addition, we have formed a community Advisory Group to review options for addressing traffic concerns, make recommendations, and share updates with their neighbors. The first meeting with take place in January. I look forward to continuing to work with the community to address these very serious traffic problems.
Revitalization Efforts in McLean
Fostering reinvestment in downtown McLean remains a priority. I am happy to report that the Signet, a 123-unit condominium project, by JBG SMITH will be completed in 2018. This project will provide additional housing choices for McLean area residents and will increase the customer base for downtown businesses. While I am disappointed that the applicant for the Main Street project withdrew its proposal, there continues to be community support for high-quality redevelopment in downtown McLean. While it is good to see interest in individual projects, it is also important to periodically take a holistic review of the vision for McLean. That is why I have asked County staff to initiate a community-led review of the Comprehensive Plan for the McLean Central Business District. That effort will commence in early 2018. I look forward to working on this visioning and planning project with residents and stakeholder groups such as the McLean Planning Committee, McLean Revitalization Corporation, and McLean Citizens Association.
Lewinsville Senior Center
Next year will see the grand opening of the first of two buildings in the Lewinsville Redevelopment Project in McLean. That building will consist of 80 independent affordable living apartments for low-income seniors. The second building, which is also under construction, will house an expanded senior center, an adult day care center and two children's day care centers. The second building is estimated to open in early 2019. The Lewinsville Project is a private-public partnership between the County and Wesley-Hamel Lewinsville LLC.
McLean Community Center Expands
Next fall, residents will be welcomed back to a renovated and expanded McLean Community Center. The project involves renovating approximately 33,000 existing square feet and adding 7,700 square feet. The project includes two additional multi-purpose rooms, an enclosed outdoor courtyard with seating and landscaping, refurbished meeting rooms, and a more modern look with new wall, ceiling, and floor treatments. The renovation will also upgrade the technology throughout the building and improve and enhance the storm water management system while bringing the MCC into compliance with current ADA and building code regulations. The parking lot will be regraded and resurfaced; additional parking spaces will be added, and walkway lighting will be improved. The $8 million renovation project is fully funded through the MCC's capital reserves. The MCC building has been closed since April 2017; however, programs and special events have continued to be held in various locations around town.
Turner Farm Re-imagined
Turner Farm Park offers a unique mix of educational and recreational facilities with horseback riding and jumping facilities, picnic pavilion/shelter, playground, trails and an astronomy area with a roll-top observatory that offers adults and children a chance to gaze upon the stars. The Park Authority is currently undertaking a revision to the master plan for the park to incorporate three parcels of land acquired subsequent to the 2000 master plan approval as well as to implement the Resident Curator Program. After initial review of a number of applications for the curator program at Turner Farm Park, the Park Authority selected one to continue through the application process. The applicant, a resident of Great Falls, has proposed to live in and maintain the historic Turner Farm House, create a pony farm on a portion of the land and convert the current garage-apartment structure into a bereavement retreat center for youth who have lost a parent or sibling. The Park Authority is currently reviewing comments on the draft plan received from the public and will incorporate changes to the plan as deemed appropriate. It is expected that the Park Authority Board will approve the revision to the Master Plan in early 2018. The Board of Supervisors is expected to enter into a lease with the resident curator also in 2018.