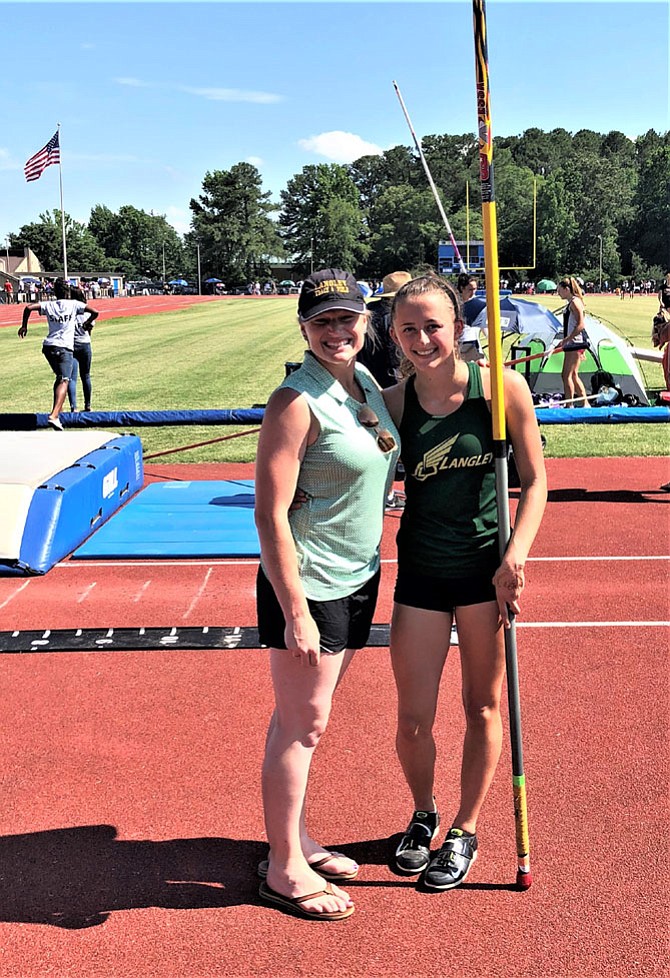 Langley High School's Hannah Richardson placed first in the Women's Pole Vault competition at Todd Stadium in Newport News over the weekend, June 1-2.
The Langley Track & Field team took seven athletes to the Virginia 6A State Championship. Of these athletes five competed in the pole vault, the most athletes from a single high school in the event, led by Langley alum and Pole Vault/Jumps Coach Morgan Danner and Head Coach Andrew Diller.
The competition was steep but, sophomore Hannah Richardson cleared 11'6" to take the State Championship Title in the Women's Pole Vault. She has been winning meet after meet this season, including the Liberty District Title and the VA Northern Region Title. She ended the season with the first Track & Field State Title Langley has had in decades. Langley has developed their track team and especially their pole vaulters over the years and finally captured that first-place finish. Also competing at the State meet were Amy Wen, Jim Keyes, Alex Surratt, Camden Hao, Cameron Edgington and Brandon Braswell.