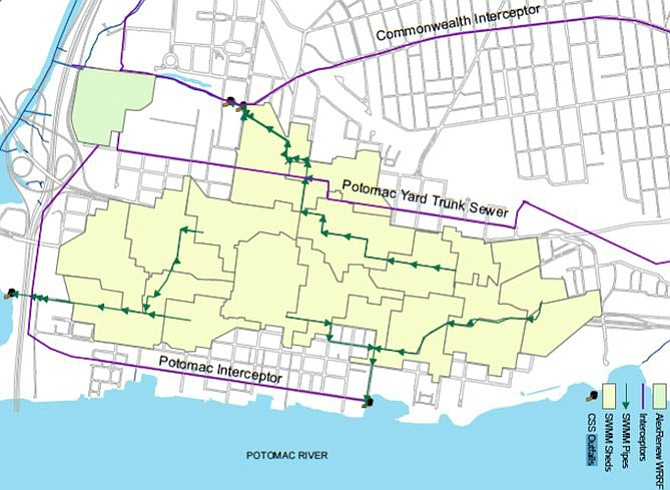 Alexandria's plan to fix its raw sewage problem may be going down the drain, at least this year. Leaders in the House and Senate money committees slashed $20 million out of the budget that was supposed to help the city fix its antiquated combined sewer system, which floods the Potomac River with raw sewage whenever there is as little as 0.03 inches of rain.
The surprising budget twist comes on the heels of a public flogging the city took last year, when lawmakers from across the state criticized Alexandria for dragging its feet on a problem other cities fixed long ago. At one point, senators wanted to withhold money for city schools until the sewage system was fixed. Lawmakers and former Gov. Terry McAuliffe eventually decided on a deadline of 2025.
"It's kind of ironic," said state Sen. Adam Ebbin (D-30). "On one hand they want to say this problem is so bad it needs to be fixed immediately. Then on the other hand they're saying there are other programs that would have a better environmental benefit."
McAuliffe included $20 million in his proposed budget for Alexandria. But when the House of Delegates unveiled its budget proposal, it cut that line item. House members from Northern Virginia assumed it was going to be in the Senate budget, and its absence from the House budget was just a standard horse-trading maneuver. But then Senate budget leaders unexpectedly diverted the money to the Stormwater Management Fund, which address pollution problems with higher nutrient levels than Old Town sewage.
"The state paid a sizable amount of the CSO projects for Richmond and Lynchburg, so putting it in that other fund doesn't help us one bit," said state Sen. Dick Saslaw (D-35). "So putting it in that other fund doesn't help us one bit."