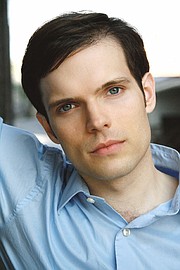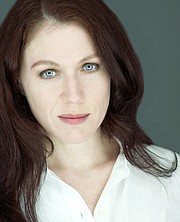 Where and When
The Hub Theatre presents "The Pavilion" at The John Swayze Theatre, New School of Northern Virginia, 9431 Silver King Court, Fairfax. Performances: March 30 to April 15, 2018. Fridays at 8 p.m., Saturdays at 2 p.m. and 8 p.m. and Sundays at 2 p.m. Tickets $32 and $22 (Students and Seniors). Call 703-674-3177 or visit http://www.thehub...">www.thehubtheatre.... Note: There is construction occurring next to The New School of Northern Virginia parking lot. There is plenty of parking, but be careful of changing lanes.
Celebrating its 10th season, the Hub Theatre will be re-mounting "The Pavilion," its inaugural production. "It is so heartwarming to return to where we started with Craig Wright's 'The Pavilion,' a play about community and healing," said Helen Murray, the Hub's Artistic Director. "As the Hub has grown we have continually honed our aesthetic. And I get to share the stage with friends and collaborators."
"The Pavilion" features Hub veteran Nora Achrati, as well as Hub's associate artistic director Matt Bassett and Helen Murray. It is directed by Kelsey Mesa known to Hub audiences for directing "The Magi" and "Wish List." Mesa is associated with The Kennedy Center's American College Theater Festival.
Playwright Craig Wright is also a television producer and writer. Some of his television credits include "Six Feet Under" and "Lost."
"The Pavilion" has a simple premise that flows into much more including our connections to the universe and love. It is specifically about Peter who returns to his hometown for his twenty-year high-school reunion. He has dreams of winning back Kari, the girl he left behind, under less than good reasons. As the reunion night progresses, both Peter and Kari are led, through their interactions with a host of characters all played by a virtuosic Narrator. The two come to face the outcomes of their choices from long ago as they try to start back into life with newfound strength and bittersweet determination.
"'The Pavilion' is a special remount for our tenth Hub season. And I have the chance to challenge myself in a role as a romantic lead; although, it's not that simple," said Bassett.
His character as Peter has a "yearning for the past, and his hope for a brighter future. That present some great acting challenges. Peter is hoping for the best while having to face his own worst actions," added Bassett. "Peter is coming back to his hometown to try regain something he gave up a long time ago. He has lived his adult life in professional success as a psychologist, but this occasion has led him to reevaluate the last twenty years and, in his mind, those years have come up short."

Can Peter and Kari find a way to put things right after so many years? The Hub audience gets to witness what happens in "The Pavilion," a play full of joy and regret told through beautiful language to savor.