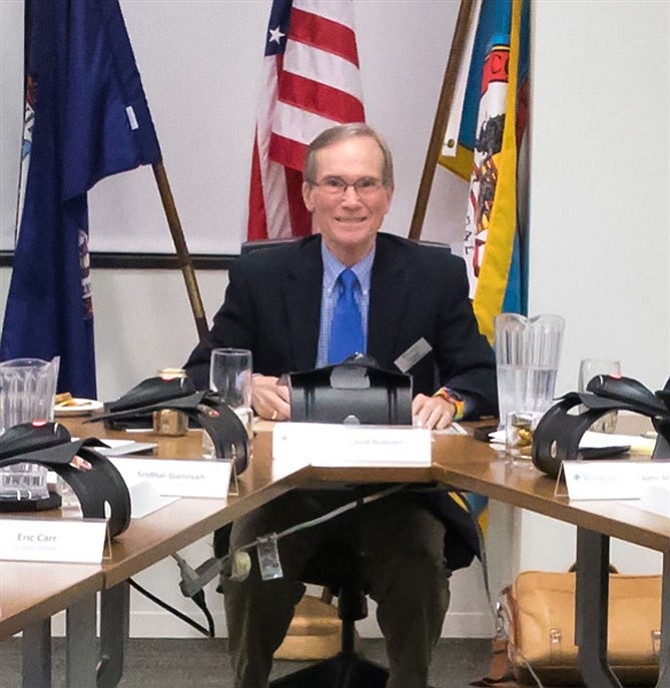 David Bobzien announced his resignation as president of Reston Association's Board of Directors effective immediately – according to RA. Bobzien has been diagnosed with acute myeloid leukemia and began chemotherapy treatment late last week.
Bobzien was selected by the board to be president on April 11, 2018. He was elected to a three-year term on the board as the apartment owners' representative in 2017 and served on three RA committees and as vice president from April 2017.
"My hope is to get through this so that I can continue to enjoy the people and pathways that [my wife] Cathy and I fell in love with when we moved to Reston in 1975," said Bobzien. "Reston for Life has taken on a new meaning for us."
Sridhar Ganesan, the board's vice president, said, "David played a strong leadership role during the last year helping Reston Association make some critical decisions. His governance approach helped bring about consensus on many matters before the board. I thank him for his service to RA during a critical time and wish him strength and success through his treatment and a speedy recovery. "
Bobzien's resignation means the nine-member board now has two open seats. Victoria White vacated her seat on April 11 because she moved from the Hunters Wood/Dogwood District she had represented. The board is expected to select White's replacement at its next meeting on May 24 while the apartment owners' seat will be replaced by a majority vote of the apartment owners to serve out the rest of the year until annual elections in 2019.
"David will be missed as both a board member and president. His understanding of the county and its many components was a real benefit to RA," said the association's acting CEO, Larry Butler. "I am hopeful that his treatment is speedy and effective so that he can get back to all of the things in which he was involved in the Reston community."