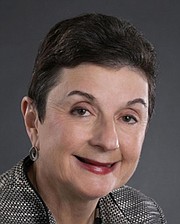 Why are you running for Montgomery County Executive?
I believe the county is at a crossroads and that I am uniquely qualified among the declared candidates to lead it to a successful future. The term limit vote clearly indicated that the county is ready to move in a new direction. For too long, we have promised roads and transit infrastructure that have not been built. For too long, we have ignored the achievement gap in our schools. We have also made it difficult for businesses to be successful here, which has resulted in frequent tax increases for our residents. I am a strong and responsive leader who wants to restore our county to a position of strength.
Past experience: political and/or professional.
I served three terms as Mayor of Rockville, as well as two terms on the Rockville City Council. I also worked for 13 years at the Montgomery Planning Department, overseeing the Zoning Code Rewrite and numerous Master Plans. I also worked as the Smart Growth Policy Analyst at the National Governors Association and as the Executive Director of the Montgomery County United Way. In addition, I worked at Oppenheimer & Co., Inc. as a government bond trader for four years.
I have an undergraduate degree in Political Science from Washington University in St. Louis, where I was a member of Phi Beta Kappa and graduated Summa Cum Laude. I also have a Master's Degree in Urban & Regional Planning from the University of North Carolina in Chapel Hill.
Anything else you would like us to know about you in your bid to be the next Montgomery County Executive?
I believe that the County needs an Executive who is proactive, not reactive; who is willing to make the tough decisions that will be necessary to solve the issues that confront us, and who will strive to make the county a leader in economic development and opportunity for all. I know that I can be that leader.
What do you consider the biggest problem facing Montgomery County today?
One of the primary reasons I decided to run for this office is that I am concerned that, while our county celebrates its great diversity, we are increasingly becoming more divided, as indicated by the fact that even though we have seven wealthy zip codes, many of our residents are struggling with a variety of issues, including a lack of affordable housing, schools with a high FARMs rate, a paucity of daycare resources, and so forth.
I want everyone in this county to have a chance to be successful, and I believe my priorities will move us in the right direction. Certainly, my views on closing the minority achievement gap address this issue. Improved transit options will improve the mobility of all of those in lower socio-economic classes who cannot afford single occupancy vehicles and who face challenges getting to and from work and to other destinations that are important to them. Finally, workforce development programs for the unemployed and underemployed will provide important training that will help many in the lower socio-economic classes obtain the skills, certifications, and licenses needed to compete and achieve middle class jobs; ones that will provide a path to successful careers in the building trades, health and healthcare services, information technology, life sciences, or hospitality industries.
What is your dream accomplishment for the County?
I want to significantly accelerate the growth of businesses and well-paying jobs in order to expand the tax base without increasing the tax burden on our residents. This is essential if the county government is going to have the resources required to address our significant needs in local education, public safety, and transportation.
Is there anything else you think voters should know about you when deciding who to vote for?
Voters need to realize that elective legislative experience does not necessary translate well or prepare a person for being County Executive. I am the only candidate with elective executive experience (Mayor of Rockville for 3 terms) and an outstanding record of accomplishment while in office. Further, my background in the financial sector is a huge advantage for me to be an excellent steward of the county's finances with the ability to make the decisions necessary to preserve the county's AAA bond rating.