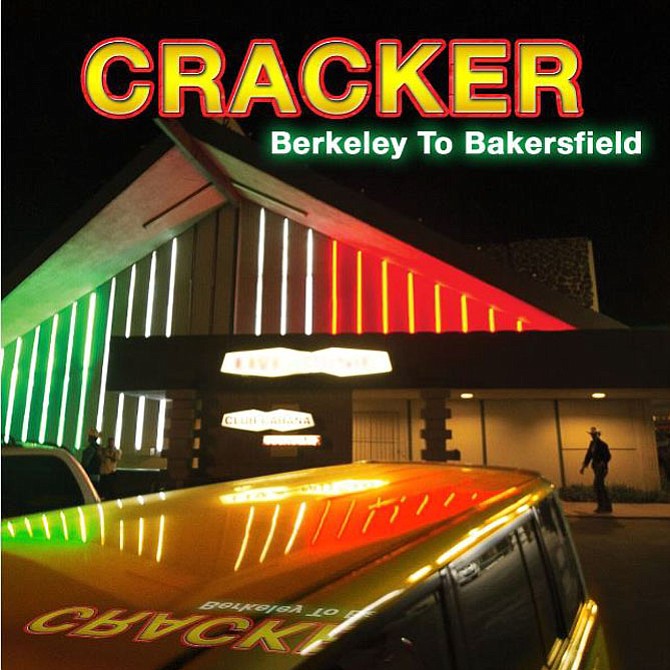 Details
Cracker at Celebrate Fairfax
Sunday, June 10, 4:30 p.m. at The Sunday Brew
Fairfax County Government Center
12000 Government Center Parkway, Fairfax
With roots in a Mount Vernon fife and drum corps band that once marched on King Street in the George Washington's Birthday Parade, Bryan Howard, now the bass player of the rock band "Cracker," is slated to return to his hometown and headline Celebrate Fairfax on June 9-10.
"We were the unofficial fife and drum corps for Mount Vernon, it was an amazing experience," Howard said.
He grew up in Randall Estates off Fort Hunt Road in Mount Vernon, went to West Potomac High School, and has been a resident of Athens, Ga. for the last 22 years. Athens is a music town, made famous by alt rock names like the B-52's and REM, and sits well with Howard as well. "Athens is great, a nice relaxed feeling, lots of creative people," he said.
Years ago, the fife and drum corps experience got him on the Today show and road trips to Ireland three different times, so it was a solid musical start for Howard. Then he got the rock and roll fever, and found himself at age 15 on stage at the Laughing Lizard in Old Town, Alexandria with a band called Slack Daddy playing covers and originals. This was his first paid performance. Slack Daddy drummer Ian Werden, from West Potomac, and another member Andrew McKane, were part of the move to Athens to strike it big.
In Athens, he played a few songs with Fred Schneider and Kate Pierson of the B-52's because they needed a horn section and Howard plays the saxophone and tuba as well. At the time, the B-52's hit "Love Shack," was big on the airwaves, and the legendary house that was the Love Shack was close to Howard's house. It burned down somewhere along the way.
Cracker's big song is "Low," and they have a video that has over eight million views on YouTube. "Being with you girl, like being low, hey-hey-hey like being stone," the song goes. Music-wise, Cracker has been described as a lot of things over the years: alt-rock, Americana, insurgent-country, and even punk and classic-rock according to information released by the band. Other hits of theirs include "Euro-Trash Girl," "Get Off This" and "Turn On, Tune In, Drop Out With Me." Cracker's 10th and most recent studio effort is a double-album called "Berkeley To Bakersfield," and mentions two different sides of the California landscape — the northern Bay area and further down-state in Bakersfield. Totally different parts of the state with different genres of music.
Celebrate Fairfax has had its share of big name entertainment along the way. Last year, it was Bush and Everclear. They book bands through EastCoast Entertainment, and since the shows are free with a general admission ticket, the fair planners like to make it someone big to attract an audience. According to Barry Feil, the president & CEO of Celebrate Fairfax, Inc., "We look for the artists who have the most likely path to success for the event as a whole," he said. They start with a wide net, looking at about 30 to 40 artists, and it gets narrowed down from there. "Some years we have a half dozen or more rejections before we confirm all of our headliners," he said.
Summer is a busy time for Cracker. In June, they travel to Missouri, Michigan, Kansas, Georgia, New York and Tennessee. Howard is looking forward to the Celebrate Fairfax date so he can touch bases with old friends, some of which are parents now, and he likes the format at Celebrate Fairfax because it's an all-ages show.
"I always love playing in my hometown," he said. They come up to Northern Virginia about once a year, and have played at the State Theater in Falls Church, the 9:30 Club in D.C. and Wolftrap.