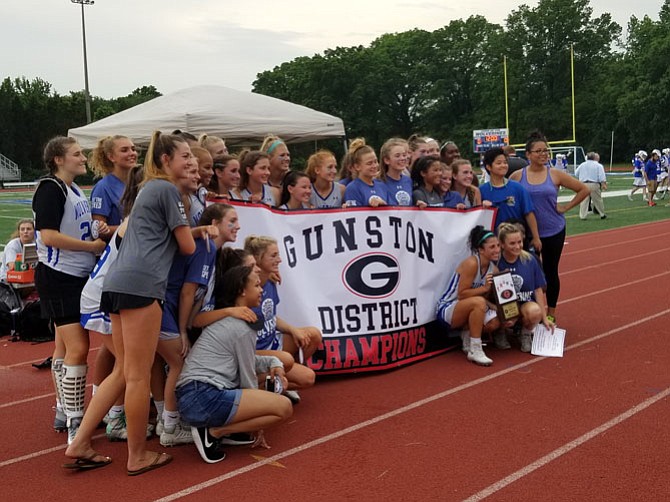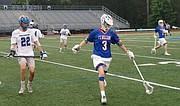 West Potomac and T.C. Williams faced off in a Gunston District lacrosse championship doubleheader on Tuesday at West Potomac High School.
In the girls' contest, West Potomac captured the district title with a 19-9 victory. The Wolverines improved their record to 13-2-1 and will enter the region tournament riding a nine-game win streak. West Potomac went undefeated in district play.
The boys' game was suspended due to inclement weather with West Potomac leading 8-4 with 2:25 remaining in the third quarter. It was scheduled to be finished at 5 p.m. on Wednesday, after this newspaper's deadline.
Sam Crane scored three goals for the Wolverines and JT Tucker had two. Matt Treadway, Declan McPherson and AJ Stamos each had one goal for West Potomac.
Andrew Poore, Brody Dickson, Ethan Hall and John Sprinkle each netted one for T.C. Williams.
TC's Poore scored the game's first goal with 5:32 remaining in the opening quarter, but West Potomac responded with five straight goals and led 6-2 at halftime.