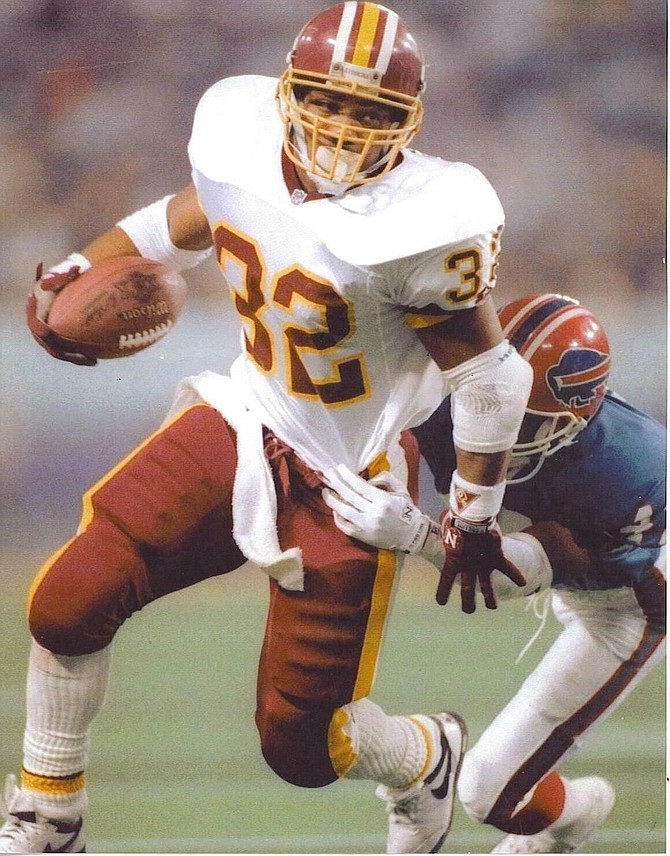 Former Washington Redskins running back Ricky Ervins will be the guest speaker at the Alexandria Sportsman's Club's annual Redskins Night Nov. 14 at the Old Dominion Boat Club.
Ervins joined the Redskins as a rookie running back in 1991, when he became second on the team in rushing yards with 680 on the season (behind Earnest Byner). In Super Bowl XXVI, Ervins was the game's leading rusher, with 72 yards on 13 carries as the Redskins beat the Buffalo Bills 37-24.
Ervins received several honors during his rookie year, including the Washington Redskins Rookie of the year award. In college, a touchdown run by Ervins won the 1990 Rose Bowl for the USC Trojans and he was named the game MVP.
Ervins played his final year of professional football in 1994 with the San Francisco 49ers. He retired in 1995 and returned to Northern Virginia, where he trains high school athletes through his company Xtreme Xplosion.
The ASC annual Redskins Night is free and open to the public. It will be held Nov. 14 at the Old Dominion Boat Club in Old Town, 200 Strand St. Complimentary light dinner and refreshments begin at 6:30 p.m. The meeting starts at 7:15 p.m., with awards for our October and November Athletes of the Month, followed by a presentation and Q&A with Super Bowl XXVI Redskins running back Ricky Ervins. See www.alexandriavasports.org.