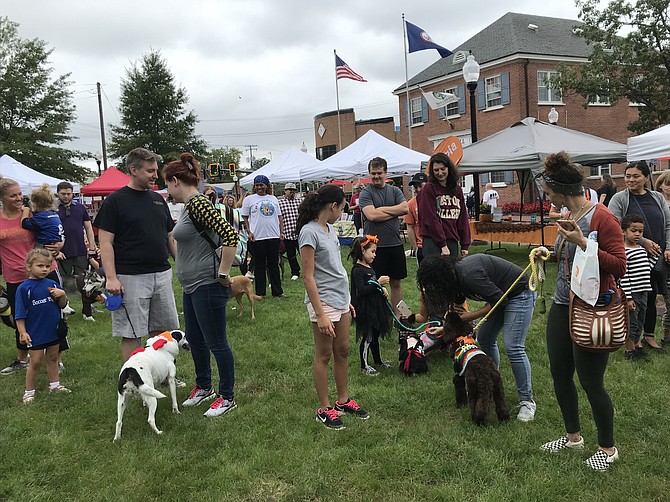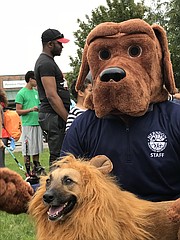 Bark Bash & Pooch Parade, produced by the Town of Herndon, took over the Town Square for three hours of canine fun Saturday morning Oct. 6. Pups in costumes, information on local resources, a costumed pooch parade and a variety of dog-themed vendors fueled the free, family and pet-friendly event.
For individuals looking for their first dog or wanting to grow their dog family, the town partnered with three agencies: A Forever Home Rescue, HART, and Homeward Trails Animal Rescue, to run adoption events. All canine candidates looked their best with their coats neatly groomed and glossy, ready to melt hearts.
After a parade around the block, the staff at Parks and Recreation created a grassy runway, where the dogs strutted their stuff to show off their costumes and manners. A photo opp with the town's own "HernDOG" topped off the morning.
"It's nice how many activities the Town of Herndon has for families," said Jennifer Prosser of Herndon. "We love being outside, and our dog likes being outside too."