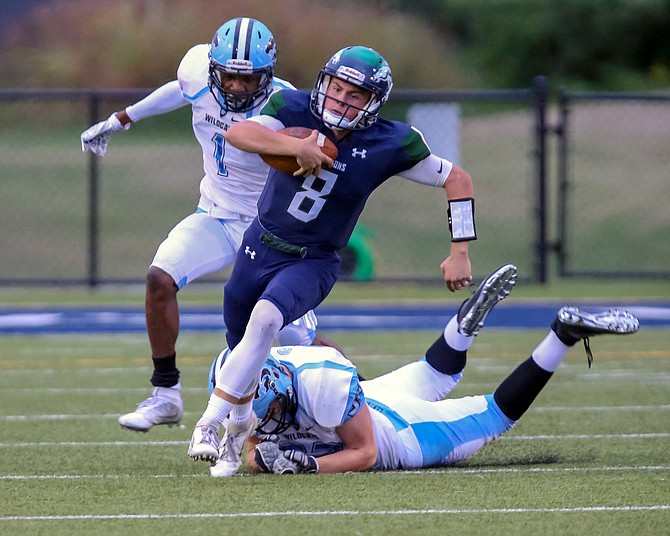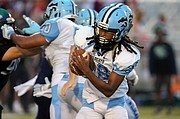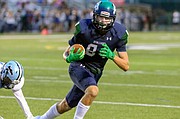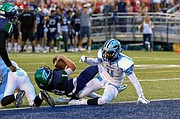 Many of the games in the area had already been postponed due to thunderstorms when the Centreville and South County game started on Friday, Sept. 7. The possibility was high that the game would likely be postponed. Centreville jumped out to an early 7-0 lead when Jordan Wright rushed in from 5 yards out.
South County would answer in the 2nd quarter when Xavier Collins rushed in from 4 yards out. South County was then successful with on a two point conversion giving South County an 8-7 advantage.
In the 2nd quarter Centreville would take the lead for good when Jaquan Price scored the Wildcats' second TD of the game. A failed two point conversion kept the score at 13-8 Centreville. With 5 minutes to play in the 2nd quarter the game was postponed due to lightning strikes in the area. When play resumed on Saturday afternoon, Centreville would add to its 5 point lead when Price would run in from 10 yards out to give the Wildcats a 20-8 lead. Later in the 3rd quarter Zion Dayne made it a one score game when he rushed in from 1 yard out.
However, the Wildcats went back to Wright who essentially finished off the Stallions when he scores on a 45-yard run to extend the lead back to 26-14.
Jordan Wright scored two touchdowns and rushed for 107 yards on 16 carries, while teammate Jaquan Price ran for 99 yards and two touchdowns on 12 carries.
With the 26-14 win over South County, Centreville improves to (3-0) and will play at Forest Park HS (1-2). South County falls to (1-2) and will host Hayfield (2-0).