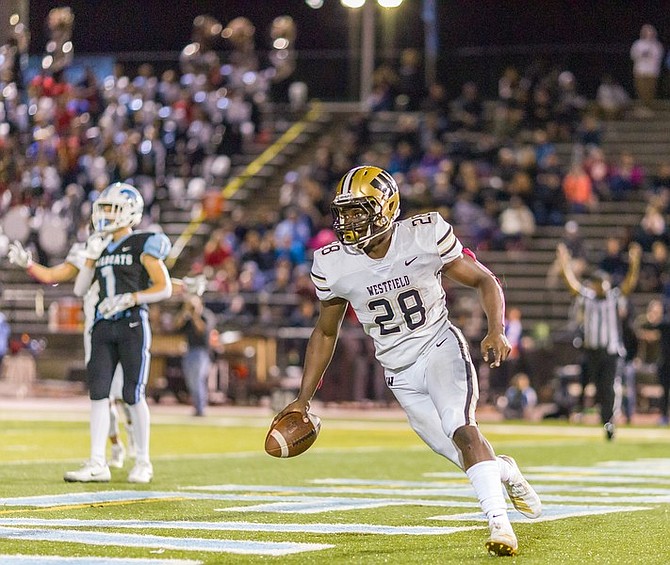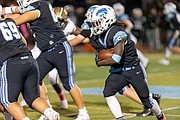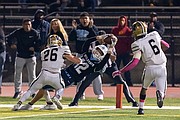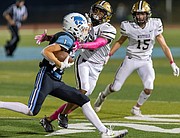 In a battle of two longtime Concorde District rivals, Centreville and Westfield met for a game that could possibly determine the conference championship. Both teams would enter the game without a blemish in conference play.
Westfield would strike first and take an early 7-0 lead. Westfield's Alex Richards would score on the first of his two touchdown receptions. Later in the 1st quarter, Centreville would knot things up when Avery Ford took a short catch in for a Centreville score.
In the 2nd quarter, Westfield Mikal Legall would score the first of his three touchdowns, when he ran in from 7 yards out, giving the Bulldogs 14-7 advantage. Later, Avery Howard would score on a 62-yard TD reception making the score 21-7.

In the 3rd quarter, Alex Richards would score on a short 3-yard TD reception giving the Bulldogs a 3-touchdown advantage 28-7.
The Wildcats would add two scores to close the deficit to 7 points 28-21, but Mikal Legall would close the game by scoring the next two touchdowns and a Westfield advantage of 42-21.
Westfield would improve to (8-0) (3-0), while Centreville falls to (4-4); 2-1). Centreville will face Chantilly (7-1; 0-1) on Nov. 1, while Westfield will play at West Potomac (3-5).
Noah Kim threw for 3 touchdowns and completed 12-18 passes for 196 yards. Alex Richards had two TD receptions. Avery Howard had 4 receptions for 114 yards and a TD. Mikal Legall scored 3 TD's on 17 carries and rushed for 154 yards.