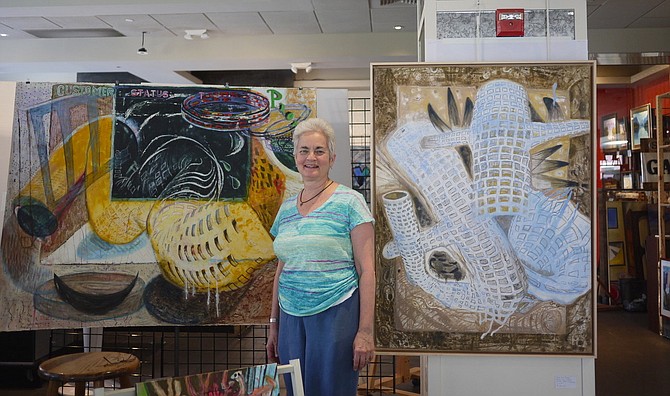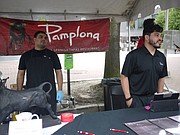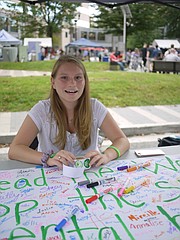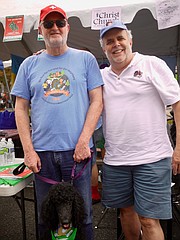 Clarendon was full of families, craft beer, dogs of all shapes and sizes, activists, young couples, old couples, jewelry makers, massage therapists, and great food on Sept. 22.
One of the most impressive displays at Clarendon Day was a table set up by Blaise Hartsoe, bringing attention to the website she set up to bring greater awareness of mental illness to her contemporaries — middle and high school students. Her website's mission is to educate teens on mental health illnesses to end the mental health stigma and to encourage teens suffering from mental illness to seek help. See www.stopastigma.weebly.com
Another impressive "display" was the Gallery Clarendon pop up art studio space, chock full of art and artists, which joined the Clarendon Day lineup this year. The space is a temporarily vacant commercial space where artists can paint, hold classes, display art, and share information. For more information, see: http://galleryclarendon.org.
Other displays worth checking out were the local branch of Moms Demand Action for gun sense in America (see www.facebook.com/MomsDemandActionVA) and the Commons Church (see https://www.arlingtoncommons.org) and Virginia's pro-choice NARAL (https://naralva.org) and Spark Yoga (https://www.sparkyoga.com).