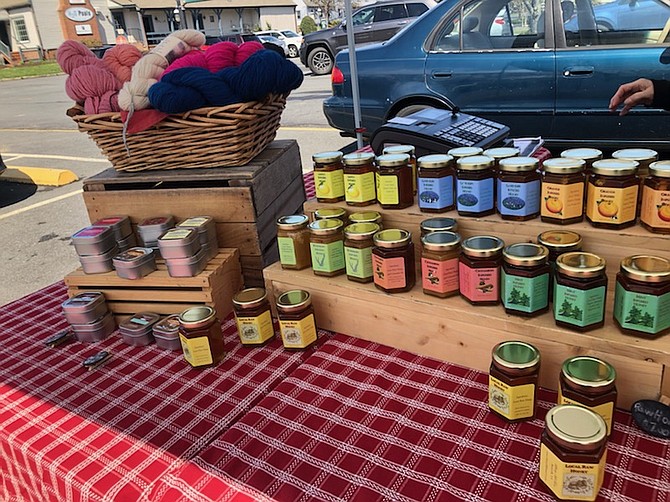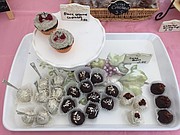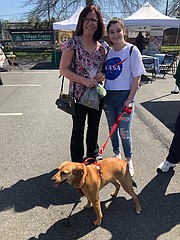 Last Saturday, on a beautiful sunny day, local residents welcomed back the Great Falls Farmers Market. The intimate market has been on hiatus since the death in January of the beloved market manager, Kathleen Murphy.
The multi-vendor market will now be managed by Kathleen's daughter, Marika Tsombikos, who is also a designer of purses often sold at the market, and Elaine Shadid of Zaatar, a vendor who features Mediterranean herbal spice. The market, which was created 12 years ago, provides access to local farmers, craftsmen and artisans who are personally involved in growing the food and designing the crafts presented each Saturday.
As Tsombikos recently remarked, "It was my Mom's dream to have the market carry on and flourish for the sake of the local vendors and the residents of this community. It was her belief that when we support our neighbors in their creative endeavors, we all benefit." On Saturday, Tsombikos preserved her mother's goal of "treasuring heritage, home and habitat" with varied vendors and more to come each week.
Great Falls resident Elaine Tholen, a candidate for School Board Member, Dranesville District, has lived in this district for 25 years, and took the opportunity to explain her education priorities to market visitors. Tholen says she comes to market because she loves the combination of fresh produce and community engagement, as her expertise is green and sustainable schools and she hopes to contribute to increased healthy food access in local schools.
Stop by on Saturdays, 9 a.m.-1 p.m. for this community event. The market is located in the parking lot, adjacent to Wells Fargo Bank. For Great Falls Farmers Market vendor applications or to sign up for the markets weekly newsletters, drop a line at GreatFallsVAFarmersMarket@gmail.com .