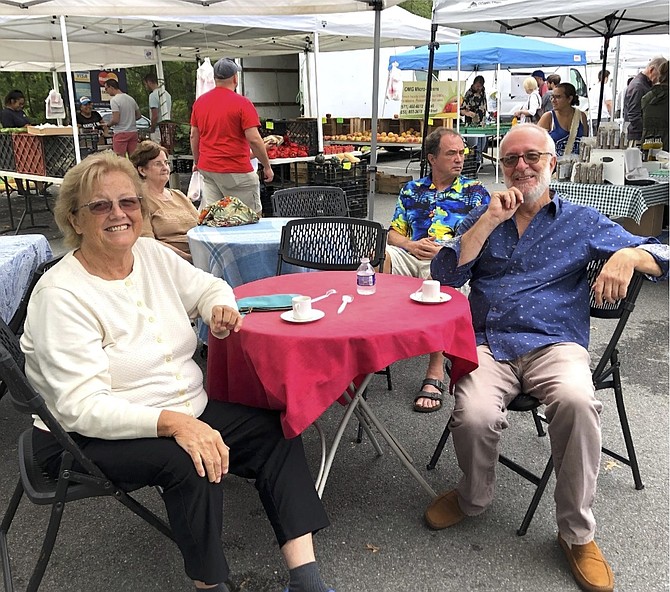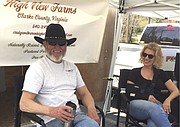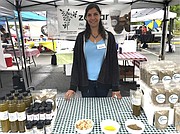 As April begins, so does the warmer weather. I see flowers bloom and trees bud. I see our backyard wildlife come out from hiding and hear the birds singing loudly once again. As the sun shines more, fruit tastes sweeter, smiles seem to beam a little brighter and community members are ready to come out to enjoy the beautiful weather, as well as each other's company. The start of Spring reminds me of all the reasons why my Mother loved the Farmers Market and the town of Great Falls so very much. It is a special place, not only because of its endless beauty, but also because of the people that live here.
It's been three months since my Mother, Kathleen Murphy, the Great Falls Community Farmers Market Manager, passed away, and as the days go by my family and I find ourselves more and more touched by the town we've been a part of for so long. The number of residents who have reached out to express the hole they feel now within the community and the support they have offered in trying to keep her legacy alive has been so meaningful. It brought my mother such joy to support and watch local businesses flourish and create a space for residents of Great Falls to come and socialize each Saturday. She loved seeing all the local offerings come together every Saturday morning — the vibrant and delicious produce, fresh meats and fish, aromatic spices, oils and sauces, mouthwatering baked goods and beautiful handmade crafts. She wanted her community to be offered the best and witnessing it all come together every weekend filled her soul. Even with her long list of impressive personal and professional accomplishments, the Great Falls Farmers Market was the one that brought her the deepest joy.
Since her passing, many people have wondered whether or not the Great Falls Farmers Market would continue after her 7 year run as Manager. It was my Mom's dream to have the market carry on and flourish for the sake of the local vendors and the residents of this community. It was her belief that when we support our neighbors in their creative endeavors, we all benefit. She passed on to us her belief that fresh, organic produce nourishes our bodies and benefits the land in which it is grown. Being present in our decision making ensures our collective longevity.
In honoring her endless efforts and her great love for the market, we are very happy to announce that the Great Falls Farmers Market will start up again this Saturday, April 6, from 9 a.m.-1 p.m. in its usual spot in the parking lot across the street from Safeway. We are thrilled to get things going again in her honor and hope that you will come enjoy all the market has to offer! The current market managers are Elaine Shadid and myself, Marika Tsombikos. For Great Falls Farmers Market vendor applications or to sign up for the markets weekly newsletters, drop us a line at our new email address GreatFallsVAFarmersMarket@gmail.com .