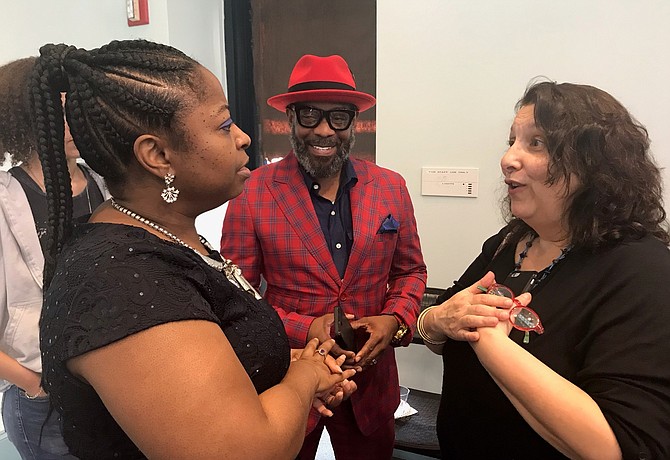 KaNikki Jakarta was inducted as the new Poet Laureate for the City of Alexandria in a reception held April 12 at the Durant Arts Center.
Jakarta is the first African American to be named to the position, which carries a three-year term. She officially began her duties April 1 and succeeds Wendi Kaplan, whose term ended March 31.
Friends, family members and members of the Commission on the Arts joined city officials in celebrating the appointment of Jakarta, an award-winning performance poet with more than 26 years of writing experience and nearly two decades on the poetry scene. Jakarta has opened for vocalists Jill Scott, Raheem DaVaughn and Lyfe Jennings and authored three works of fiction, two poetry collections, a poetry CD and a memoir.
The Alexandria Poet Laureate program was reestablished by the Office of the Arts in 2007. Past incumbents have included Mary McElveen, Amy Young, Tori Lane Kovarik, Ryan Wojanowski and Wendi Kaplan.