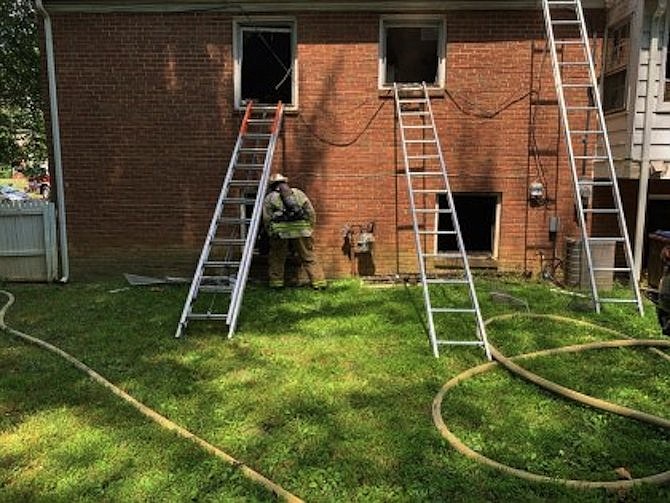 On Sunday, July 28 at approximately 1:42 p.m., units were dispatched for a reported house fire in the 400 block of Old Courthouse Road in the Town of Vienna.
Units arrived on scene to find smoke showing from a two-story, single family home. A fire was quickly located in the basement and extinguished. There were no firefighter or civilian injuries reported.
No occupants were home at the time of the fire. A Vienna police officer was patrolling the area and noticed smoke pushing out of a basement window and notified Vienna PD dispatch.
Fire Investigators determined that the fire was accidental in nature and started in the basement. The fire was caused by a malfunctioning space heater that ignited ordinary combustibles.
A total of four occupants were displaced because of the fire. Red Cross assistance was offered and declined. Damages as a result of the fire were approximately $125,000.