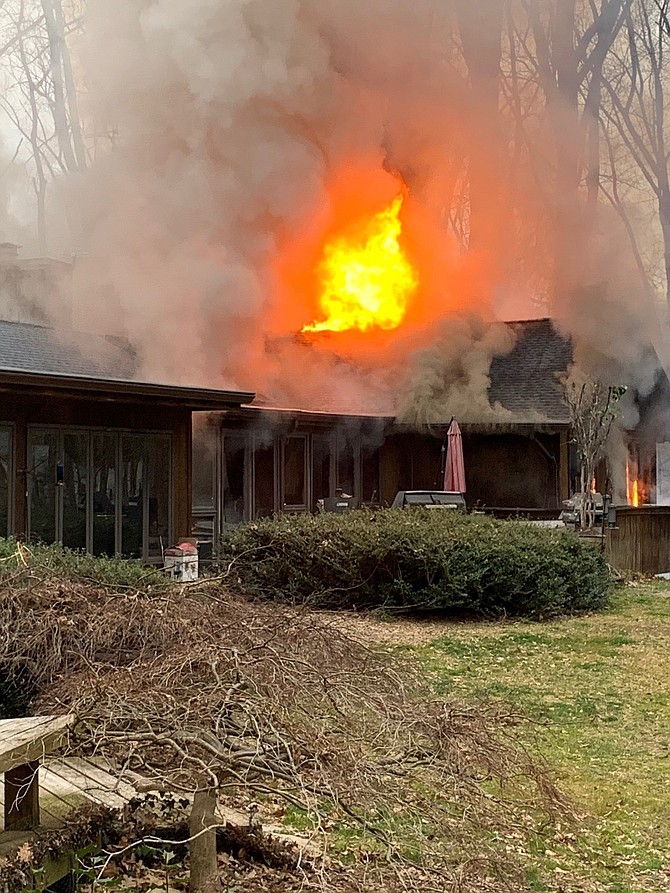 On Tuesday, March 16, at 6:04 p.m., units from the Fairfax County Fire and Rescue Department were dispatched for a reported house fire in the 9700 Meadowlark Road in Vienna.
Units arrived on scene of a large single-family home with heavy fire and smoke showing. A second alarm was requested. Crews worked diligently to get the fire under control. There were no civilian injuries. Unfortunately, one cat perished in the fire. One firefighter suffered minor injuries and was transported to a local hospital where they were later released.
Three occupants were home at the time of the fire. One of the occupants smelled smoke. Upon further investigation, the occupant saw smoke and fire coming from the basement. All occupants self-evacuated and called 9-1-1. Three dogs also escaped the fire unharmed.
Fire Investigators determined that the fire was accidental in nature and started in the basement. The cause of the fire was combustible materials too close to the operating fireplace.
The Red Cross is assisting the seven occupants who were displaced because of the fire. Damages as a result of the fire were approximately $378,750.