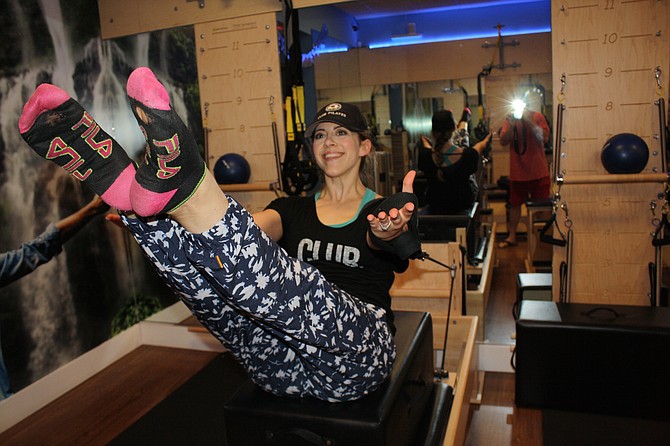 Gyms and workouts come in all shapes and sizes these days, and the modern day Pilates studio has its own look, with the "reformer" as the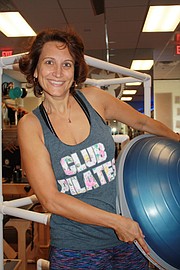 center of the workout, with straps, springs and bocca balls that promote a "better mind-body balance." Club Pilates in Burke recently celebrated their first year helping students find the balance and get in shape with a system of low-impact exercises that strengthens the body's core muscles.
Pilates was recommended to Burke resident Alicia Field when she was suffering from spinal problems, and found that Pilates delivered a whole lot more. "I was almost bedridden," she said, but after one year, "it's changed mind, body and spirit for me." Field was born and raised in Burke, and joined a few other gyms along the way but is happy at Club Pilates. "It's more than just exercise," she said. "The stuff I'm doing, I never thought I'd do with my back," she added.
JULIE KARICKHOFF is the manager and she has trained in the ways of traditional Pilates. When leading a class at the studio, she uses a lot of demonstrations, and tweaks postures and legs so the students get maximum benefits. "Grab the straps in each hand and bring your arms around like you are holding a beach ball," she said to introductory class.
The classes offered at the studio start with the "CP Reformer Flow," for beginners, to the "CP FIT," at the other end of the spectrum, which is a "dynamic boot-camp style class," their brochure states.
Arlington resident Lindsey Donnelly is an instructor at the Burke studio and loves the small, precise movements of the workout. She's been teaching for eight years, and stresses the mind-body connection. "It's the best job ever," she said.
Karickhoff has seen that attitude around the studio, and has students that return again and again. "People really take this seriously," she said. She took it seriously too after tearing her meniscus in her knee while playing volleyball a few years ago. "We used the Pilates reformer machine in my physical therapy," she said.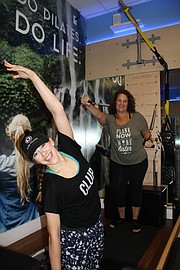 EVERY PILATES TEACHER must get certified, and the teacher training is intense, and learning the history of Pilates is part of it, according to Donnelly. Joseph Hubertus Pilates was born in Monchengladbach Germany in 1883. He moved to England and was a self-defense instructor for detectives at Scotland Yard before World War I. Along the way, he used the bed springs in the hospitals to teach this method, and finally wound up in the United States, opening a studio in New York City.
George Balanchine invited Pilates to instruct his young ballerinas at the New York City Ballet. In 1970, a Pilates studio opened in Los Angeles, and many of the Hollywood stars took it, and over the years, it's become an exercise option in studios, similar to yoga and spin classes.
Karickhoff is an alumna of Woodson High School and went to work in corporate marketing for 20 years before finding her niche at Club Pilates. At Woodson, she was on the dance team and played lacrosse, and continued those activities at Duke where she earned a degree, and then Georgetown University for her Master's in Business Administration.