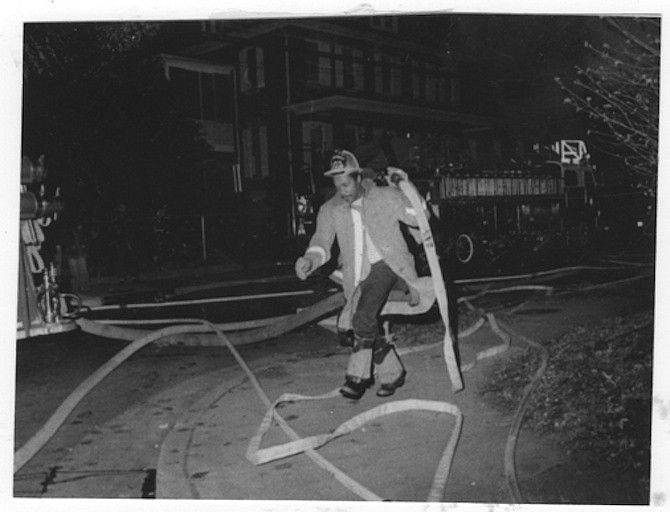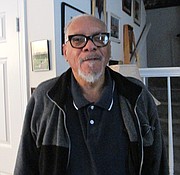 When one sits down to talk to a person about their life, one would quickly discover that person's passion, and for Gerald Amos Wanzer it was a dream to become a firefighter.
After graduating from Parker-Gray High School in 1962, he enlisted in the United States Air Force (USAF) in February 1963. He was stationed at Lackland Air Force Base (AFB), and then sent to Sheppard AFB, where he completed his basic training. Then he was trained as a Communication Technician, and upon completing the program, he was assigned to the 90th Communications Squadron at Francis E. Warren AFB until he was honorably discharged in 1967. With his technical experience, Gerald obtained a job with the C&P Telephone Company as a Telephone Installer/Repairman. Unknown to him at the time, he became the first Black in Northern Virginia to work as a telephone installer. He worked for the telephone company for two years, and during that period, he experienced hardship and prejudices.
After two years with the telephone company, an opportunity came for Gerald to pursue his lifelong dream. When he was a child, he received a fire truck for Christmas. His dream was to become a firefighter, but that occupation was not accessible to blacks. In spite of the odds against him, he was employed by the Alexandria Fire Department in May 1969 as a firefighter. He would have made history again, but a former classmate, John Davis, was hired in 1966 as the first Black to join the Alexandria Fire Department, and Gerald was the second to join the department. He remembers his first fire call was to 2518 King Street; he also recalls answering the call of an airplane crash at Simpson Stadium Park in the 1970s that resulted in fatalities.
Early on, Gerald showed organization and leadership skills, and he became the first president of Alexandria (Arlington and Fairfax) Chapters of Black Firefighters International Association. He was the first Alexandria Black Firefighter to pass the Officer's exam but was denied the promotion to an Officer. While he was at Fire Station #6 in Seminary, he and his team received a call for 375 North Armistead Street at the West End of Alexandria. During that assignment, a ladder fell on Gerald and injured his back. The injury to his back forced him to retire with disability in 1981.
The conversation about his work career, and his passion for his job, lightened his face during the interview. He remembers when the first ten Black Alexandria's Firefighters started their career. He went through all the names of the first Black firefighters and the year each of them started working for the City: John Davis (1966), Gerald Amos Wanzer (1969), Calvin Harris (1970), Clarence Evans (1970), Willie Manning Jr. (1972), John Locke (1974), Michael Milton (1974), Michael Webster (1975), Russell Middleton (1975 or 1976) and James LeCruise (1978).

Gerald Amos Wanzer was born on March 31, 1944 to Daniel and Viola Williams Wanzer in Alexandria, Virginia. He was the sixth and last child in the family. He has two siblings living, his brother, Clifton D. Wanzer and his sister, Janet Wanzer Golden. Gerald has five children but two are deceased. His surviving children are Craig, Edward and Jessica. All of them are successful in their careers.
Today, Gerald meets monthly with the Black Retired Firefighters for lunch. In his heart, he will remain a firefighter for life.
Char McCargo Bah is a published author, freelance writer, independent historian, genealogist and a Living Legend of Alexandria. She maintains two blogs, http://www.theotheralexandria.com and www.findingthingsforu.com.