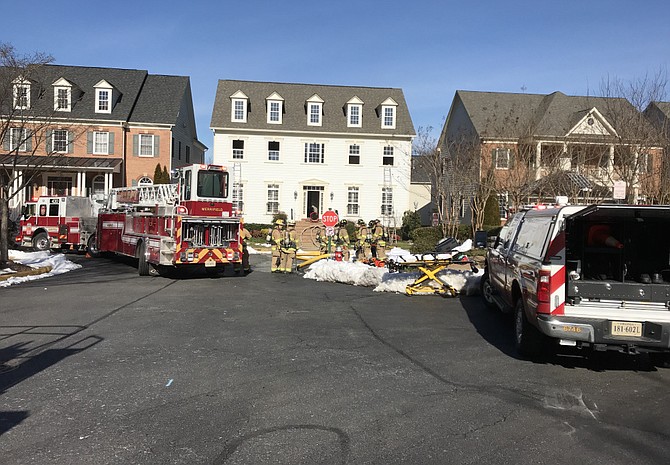 On Tuesday, Jan. 22, at 11:49 a.m., units from Fairfax County Fire and Rescue Department and the City of Fairfax Fire Department were dispatched for a reported house fire in the 2900 block of Trousseau Lane in the Oakton area of Fairfax County.
Units arrived on scene of a two-story, single family home and discovered a fire in the basement area. Crews quickly extinguished the fire. The fire was contained to the basement. Two adult occupants were transported to an area hospital for a precautionary evaluation. No firefighter injuries were reported.
Two occupants of the home had been away from the house. Upon their return, the smoke alarms were sounding and they observed smoke in the home. The occupants called 9-1-1. Prior to exiting the home, one occupant unsuccessfully attempted to extinguish the fire with a fire extinguisher.
Fire Investigators determined that the fire was accidental in nature and started in a basement storage room. The fire was caused by an electrical event involving a Lithium-Ion battery charger igniting nearby ordinary combustibles.
Two occupants were displaced because of the fire. Red Cross services were offered but declined. Damage to the home as a result of the fire is approximately $90,000.