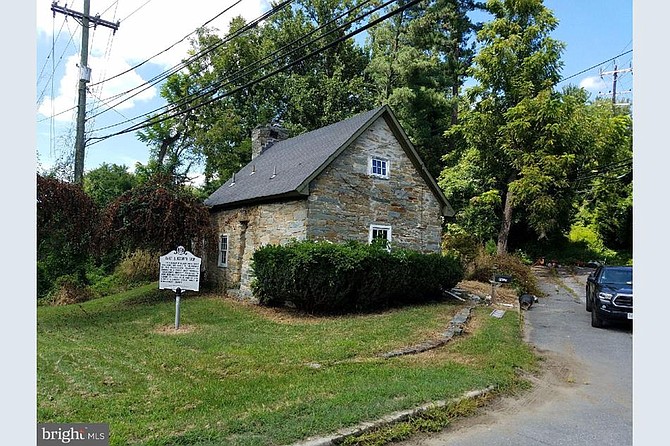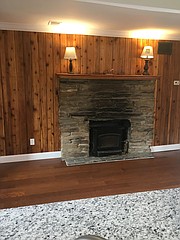 Now is the time to own a piece of Montgomery County history and join the modern tiny house movement.
The historic stone structure, known as Magruder Blacksmith Shop, at 7835 River Road, near the intersection of River and Seven Locks roads, is for sale.
Long & Foster Realtors Attila Fehervari and Andy Greenspan, the property's listing agents, put forth the details:
The property is a two-level home with one bedroom, one bath, on the upper level and one room – an "all purpose room," according to Fehervari – and kitchen on the main level. The main room has a fireplace with wood stove insert, though the house has electric heat and central air conditioning.
The smithy was built around 1750 by Ninian Magruder, a local landowner who died in 1751. It sits on one third acre and is for sale for $530,000.

After his death, according to records on the Maryland Historical Trust website, the property stayed in the Magruder family until 1850. One subsequent owner, Harvey C. Shepard gave the blacksmith shop to Maria Embrey, a housekeeper on the estate. It stayed in the Embrey family until the 1950s when it was sold to the current owners.
The historic cottage was sold once, according to Greenspan, purchased by a local family in 1955 and has been in the same family since.
"They paid $1,500," Greenspan said. "It's always been a rental since they've had it, and its time [to sell] has just come."
The entrance to the house is on the back side, the original door, on the center of the front of the house was "buttressed to stabilize it when River Road was being widened," according to the Maryland Historical Trust website.
The website says, "[It] is an early example of stone construction, … constructed of uncoursed rubblestone …."
The building may have had other uses but there is substantial evidence that it was used as a blacksmith shop, the MHT write-up says.
"An outside fireplace used by the smith in his trade was covered over many years ago. A double flue remains in the chimney," according the website. "During renovation hand-forged horseshoe nails were found around the grounds, and old-fashioned horseshoes were found in the basement."
"The [shop] played a part in colonel trade and industry. As barrels (hogsheads) of tobacco were rolled along River Road to the port of Georgetown, the smithy served the needs of merchants and travelers as well as local residents," the MHS website noted.
Fehervari and Greenspan can be reached at Long & Foster Real Estate 301-469-4700.