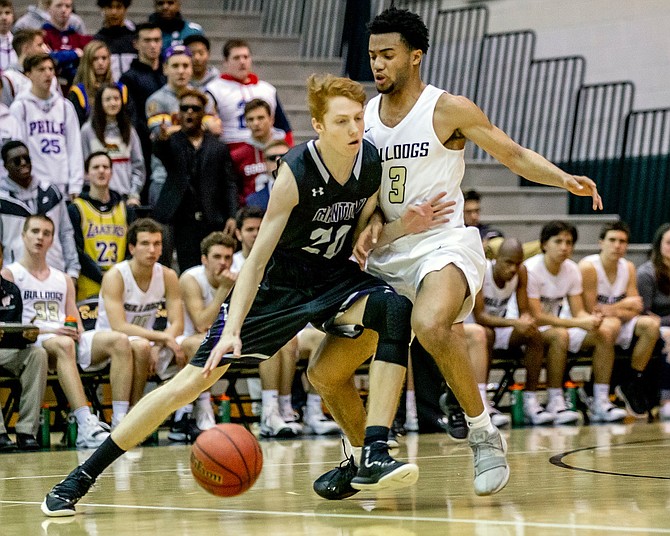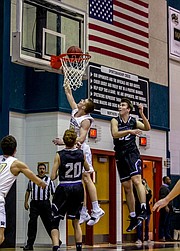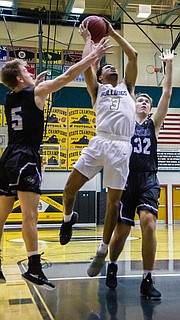 The Chantilly Chargers and Westfield Bulldogs laced them up for a Concorde District game at Westfield on Jan. 31. The two teams are separated by just under 5 miles.
Both teams started off to a low scoring first quarter with Chantilly edging Westfield 4-3 after 8 minutes of play.
In the 2nd quarter the Chargers would again outscore the Bulldogs, this time 11-8 giving the Chargers a 4-point advantage 15-11. Chantilly was led in the quarter by Chris Miers 5 points, while Westfield was led by Taylor Morin's 4 points.
In the 3rd quarter Westfield added 11 points, but Chantilly added 12 points giving the Chargers a 5-point halftime lead, 27-22. Chantilly was led by Joe Stupak and Luke Titus each of whom had 3 points in the quarter. Westfield's Taylor Morin led the Bulldogs with 3 points.
In the 4th quarter Chantilly would pull ahead 29-22. Minutes later Westfield was within a point 29-28, and with 4:25 Westfield took the lead for good 30-29, while holding the Chargers to just 4 more points for the remainder of the game. Westfield outscored Chantilly 19-6, for the 41-33 win. Westfield's 4th quarter success was in large part getting to the foul line and converting where the Bulldogs went 8 of 9 for the quarter. Marshall Reed scored 5 points in the quarter while Sam Johnson also scored 5 points, including Westfield's only three pointer of the game.
Westfield was led by Taylor Morin's 13 points and Sam Johnson added 11. Chantilly was led by Chris Miers and Avery Hinz with 8 points.