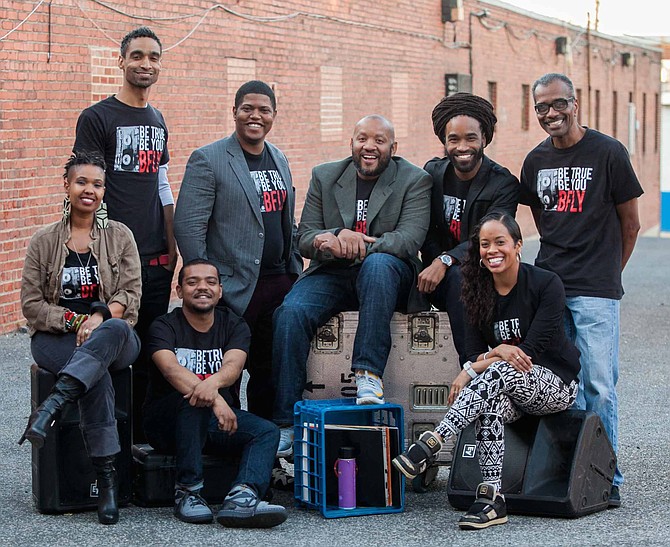 Continuing its long tradition, the McLean Community Center will celebrate the life and works of Dr. Martin Luther King Jr.

"Our 2019 McLean Community Center Martin Luther King Jr. Celebration is a reflection of our mission. The MCC is committed to cultivating a healthy community in McLean. Dr. King's principles and vision are tools that we can use to build such communities," said Sarah N. Schallern, director, performing arts, MCC. "In times that are especially divided, it's important that friends and neighbors can come together to celebrate a man who was a great unifier and be inspired to bring his teachings into their lives," added Schallern.
The observance will include an Alden Theatre performance by renowned musical performance group, Liner Notes. Created by master teaching artist and performer Paige Hernandez, Liner Notes will originate a special multimedia concert experience. It will be a fusion and collision of music's past and present through jazz standards, hip hop samples and with a reading of actual record liner notes from musicians of the civil rights movement.
Hernandez is a critically acclaimed artist, performer, director, choreographer and playwright. Her works have been commissioned by the Smithsonian's Discovery Theatre. She is a two time Helen Hayes nominee and has been named a Citizen Artist Fellow with the Kennedy Center. Hernandez has been named one of "Six Theatre Workers You Should Know" by American Theatre Magazine. She has also been recognized in organizations including the Wolf Trap Institute for Early Learning through the Arts.
After seeing a Liner Notes performance at the Kennedy Center, Danielle Van Hook, MCC's Director of Youth Theatre Programs, said it was "a beautifully produced event, with great music by a great band that was more than just a concert. It was an intergenerational and participatory experience.
"I felt the joy in the Liner Notes music in a way that I haven't from a concert before." added Van Hook. "The musicians are all accomplished. When they came together you could really feel their love for the music, for each other as they celebrated beloved musical artists."
"McLean audiences can expect a fantastic celebration to honor Dr. King and with the music of the Civil Rights era performed by Linder Notes," said Schallern. "Paige Hernandez and Liner Notes will bring fantastic musical chops and contagious love for Civil Rights era music for an experience that will be moving, enlightening, and inspiring."
Where and When
McLean Community Center presents the Dr. Martin Luther King Jr. Day Celebration with Liner Notes at The Alden Theatre, 1234 Ingleside Ave., McLean. Event: Sunday, Jan. 20, at 2 p.m. Tickets: $25/$15 MCC tax district residents. Visit www.mcleancenter.org or call 703-790-0123. Note: The 90-minute event is for all ages.