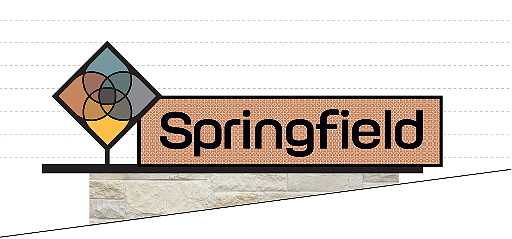 Moving forward in Springfield, the newest revitalization efforts are new gateway signs that visitors and prospective residents will see as they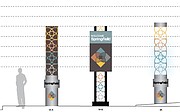 come into the community. Officials and residents recently got together at the Springfield Town Center to share ideas and look at options for Springfield.
The new gateway sign effort is being called a "civic branding project," being done through a partnership with the Fairfax County Revitalization office, the Greater Springfield Chamber of Commerce, Springfield Civic Association and Springfield Town Center. A community-based steering committee has been formed that includes the Monticello Woods Civic Association, Springvale Civic Association and county staff. The county says the signs are being updated "to raise the visibility and reputation of Springfield as a great place to live and do business," their website read.
The project came about as result of a study recommending that Springfield's commercial area would benefit from a unified identity and branding. The project also includes a new logo for the area that was developed last year. Fairfax County is funding the design, construction and installation for the branding signage, banners and other graphic elements. County, civic and business leaders are working with Merje, an environmental graphic design and civic branding firm, to create the designs.
Among the 34 people that showed up at the meeting were Marcus Wadsworth from Supervisor Jeff McKay's (D-Lee) office, Gail Nittle, President of the Springfield Civic Association, a representative from the Virginia Department of Transportation, and Rodney Lusk, a candidate for Lee District Supervisor.
"Residents and business owners were excited that Springfield will finally be defined, have an identity that will highlight the strong central business district we have here," said Kimberly Clarke, President and CEO at the Greater Springfield Chamber of Commerce.
Possible locations for the signs include:
* Old Keene Mill Road, near Springfield Plaza
* Backlick Road, near Brookfield Plaza.
* Franconia Road, near Springfield Town Center.
* Frontier Drive, near the Franconia-Springfield Parkway.
Supervisor McKay has been through a few phases in Springfield's revitalization and progress has been made with the town center, the plaza, the new government buildings near the town center, and transportation enhancements. He was also around years ago when the first signs were posted under then-Supervisor Dana Kauffman and sees the significance of the signs. "Creating recognizable images that identify our community create a sense of togetherness of which we can all be proud," he said. "Though just one step in the revitalization process, it's a major one."
There is a survey being sent out to residents before a final decision will be made on the new signs.