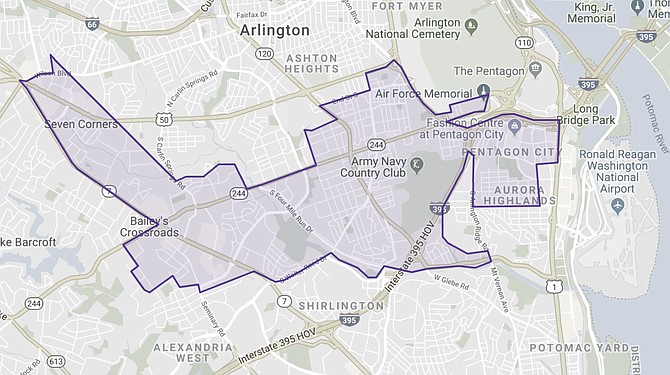 If Democrats seize control of the House this November, Del. Alfonso Lopez (D-49) is poised to be in a leadership position helping to guide the agenda of a party that has not been in power since the 1990s. But that's only if he makes it through the primary. Former Marine Julius Spain Sr. is challenging Lopez, currently the House minority whip, for the Democratic nomination to be on the ballot this fall. On the campaign trail, Spain is accusing Lopez of lacking transparency about his work at a federal immigration detention facility, failing to distance himself from the controversial governor and essentially being a no-show in the community.
"Spain's general criticism of Lopez doesn't seem to be on policy but rather seems to be more on focus and orientation, more like a purity test than anything else," said Quentin Kidd, political science professor at Christopher Newport University. "While that could be a winning strategy with an energized progressive base of voters, it seems unlikely to me."
Lopez dismisses the idea that he's not engaged in the community with a chuckle, adding that he often attends two or three events a day. As for his relationship with embattled Gov. Ralph Northam, Lopez has already called for him to resign. That's a position he says he has not backed down from, even though some other lawmakers have. In terms of his contract with ICA Farmville, Lopez says he worked to improve conditions at the Immigration Centers of America detention facility, adding that a nondisclosure agreement prevents him from going into detail.
"I was brought in to try and improve overall conditions for people stuck in a horrible situation," says Lopez. "Every year, I'm the one who leads the charge on the floor against divisive, ugly and wrongheaded legislation that would demonize new Americans and immigrants."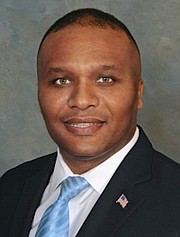 JULIUS SPAIN SR., 46, is a native of Conway, S.C. He served in the United States Marine Corps from August 1990 until December 2016, retiring as a master gunnery sergeant. He as a bachelor of science in political science from the University of Maryland University College, and he was a congressional fellow serving in the office of U.S. Sen. Johnny Isakson (R-Ga.) He was senior legislative advisor at the Marine Corps Office of Legislative Affairs at the Pentagon and an investigator at the Office of Inspector General at the Department of Defense. He is currently an analyst for E3/Sentinel in McLean and the president of the Arlington branch of the NAACP. In an interview, Spain said Lopez "pandered to certain groups," although he declined to be specific.
"I've seen him with certain groups, which I'm not going to call out here on the interview," said Spain. "I just haven't seen him engage enough with the Bangleshi community, the Ethiopian community, Muslim community, the African-American community. I mean that what makes Arlington unique."
If elected, he says, he would work toward decriminalizing marijuana, which he says is getting young people needlessly caught up in the criminal justice system. He also wants to invest in community-based housing as a way to solve the affordable-housing crisis, using money from the commonwealth to help people own housing rather than rent. Spain says he wants to increase mental health services for children and young adults, although he doesn't have details on that yet.
"It would be premature for me to come up with an exact number and say we need X amount of dollars because I haven't done the analysis on that," said Spain. "But that's the thing with any good leader: You bring the right people to the table."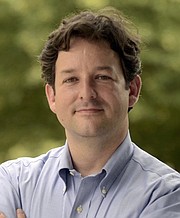 ALFONSO LOPEZ, 48, is a native of Williamsport, Penn., although he was raised in the Middleridge neighborhood of Fairfax County. He has a bachelor's degree in American Studies from Vassar College in New York and a juris doctorate from Tulane University Law School in New Orleans with an environmental law certificate. Professionally, he worked as a lobbyist for Alcalde & Fay as well as a director at a federal contracting firm known as Capitol Bridge LLC. He's currently a partner at the Penrose Lopez Group, where he is a federal lobbyist and business consultant. He says Spain's criticism of him as disengaged is mistaken.
"To be the delegate from the 49th District, you have to omnipresent in the community," said Lopez. "All you have to do is look at my Facebook feed, and you'll see that I'm always in the community, engaging with folks and going to events — not just during campaign season, but year round."
If elected to a fifth term, Lopez says he would work to have Virginia join the Regional Greenhouse Gas Initiative, an effort that Republicans have blocked in recent years. He says he would also like to change how small-business procurement is conducted in Virginia, abandoning what he calls Virginia's "one-size-fits-all" model that prevents businesses owned by woman and minorities from getting contracts. His top priority if Democrats take control of the House, he says, will be ensuring undocumented students to get in-state tuition, adding it to the code of Virginia so that a future attorney general wouldn't be able to change the rules.
"Dreamers are our future leaders," said Lopez. "We have educated them every step of the way from K through 12. We should not put up a stop sign and say that you cannot continue chasing your dreams and pursuing an education."