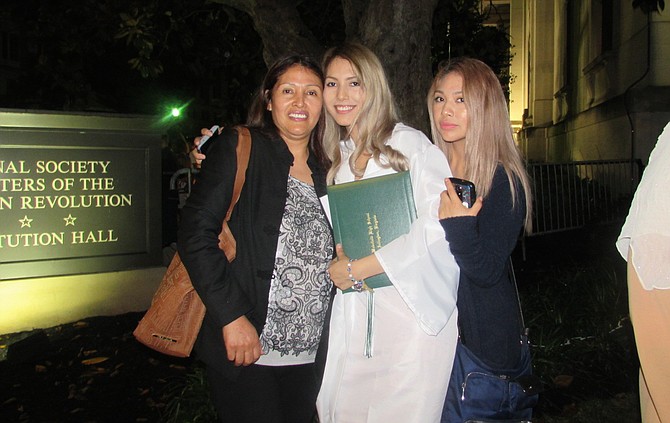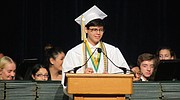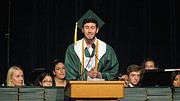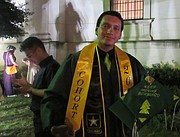 On the evening of June 20, 430 students of Wakefield High School's class of 2019 celebrated their graduation at the historic Constitution Hall in downtown Washington D.C.
More than 1,000 friends and family members cheered and snapped pictures of the graduates, dressed in green and white gowns.

Dr. Christian Willmore, principal of Wakefield High School, gave introductory remarks before turning the microphone to a student speakers, who spoke of the hard work put in by the students and faculty.
One of the student speakers, Brody Karton, used the opportunity to speak to rebuke an article he had recently read. The article, "basically made some pretty big generalizations about our generation. Apparently we don't work hard … and we're lazy," Karton said. Karton made it clear that these stereotypes did not do justice to his fellow classmates. "The students I know have led clubs, participated in student government ... , shared their talent on the stage and their creativity through art and music," Karton said. "I have seen fellow students who have organized walk-outs, attended rallies and proved that you're never too young to have a voice in matters that affect you."
Dr. Betty Saunders, one of the assistant principals of Wakefield High School, shared a similar view of the graduating class. "They're a wonderful group of young people, and they are very talented and creative," Sanders said. "I know I speak for the admin team, and we wish them to find a career or a path that leads them to ultimate happiness."
The sun had set by the time the ceremony finished. The graduates emptied out onto the street and mingled with friends and family under floodlights that lined the roof of Constitution Hall.

Some expressed mixed feelings about the event. "I was nervous on stage. Right now I'm just feeling sad that it's all over. I can't see my friends anymore," said Andrew Ruiz, who will be attending Northern Virginia Community College.

However, students like Zain Shah, who is headed to George Mason University, were more enthusiastic about starting a new chapter in their lives. "I'm excited. I am ready to just move on to the next thing."